This product has no reviews yet.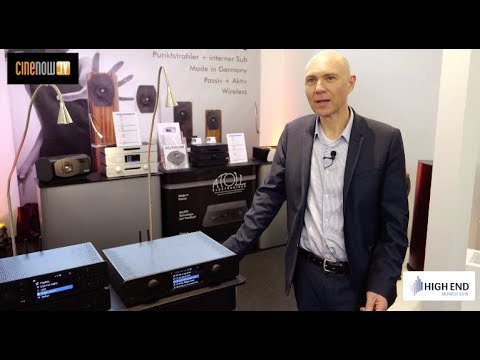 Atoll SDA200 Signature All in One
---
*Sisältää kaukosäätimen ilman lisähintaa
All in One SDA200 Signature
Streamer/Dac/Amplifier
INTEGRATED AMPLIFIER:
– Power Wrms/channel/8ohms: 120 W
– Power Wrms/channel/4ohms: 200 W
– Impulse Power: 200 W
– Power supply: 670VA
– Total of capacitors: 65 800µF
STREAMER:
– Reading all audio files in the network (compatible DLNA and UPnP) connected on Wifi or wired RJ45.
– Displays the name, tags, album cover, resolution.
– "gapless" system (uninterrupted playback of consecutive audio tracks).
– Possibility to create Playlists.
– External control (with Qobuz, Audirvana…) with RTSP protocole.
MUSIC STREAMING:
– Direct access from the ATOLL app to streaming portals: Qobuz, Tidal, Deezer
INTERNET RADIOS:
– Access to all internet radios with Airable system in high quality:
choices of more than 100 000 stations, podcasts…
– Displays logos stations and further information: titles, artists, resolution…
– Possibility to add radios to a « favorite » menu.
AUDIO:
– Symmetrical outputs stages with no feedback and discrete components polarized in A class.
– Analog volume control (with commutated resistors) with possible By-Pass.
– Transformer specifically dedicated to audio stages.
– High Quality MKP link condensators.
– Burr-Brown PCM1792 converter.
END USERS:

– 5″ TFT led display (800*480).
– Serial remote control.
– Apple® and Androïd® free app.
Downlaod "ATOLL Signature" app.

Readable files: DSF, LPCM, FLAC, ALAC, AIFF, WMA, OGG, WAV, AAC, MP3.
Acceptable Resolution: PCM up to 24bits/192kHz and DSD64 & 128.
USB-A format: FAT32, NTFS, EXT2/3/4.
PRE-AMP / CONNECTINGS:
– 2 analog
– 2 S/PDIF coaxial (PCM 24bits/192kHz)
– 2 S/PDIF optical Toslink (PCM 24bits/192kHz)
– 2 USB-A (1 front and 1 rear)
1 RJ45 network
1 Bluetooth® receiver (antenna)
Outputs:
– Speakers
– Pre-out
– 1 S/PDIF coaxial
– 1 S/PDIF optical Toslink
1 Wifi antenna (802.11b/g/n)
1 trigger 12V output
1 headphones output front (6,5mm)
TECHNICAL FACTS
Power Supply:

Wrms/channel/8Ω:

Wrms/channel/4Ω:

Total of capacitors:

Dynamic:

Input Impedance:

Distortion at 1kHz:

Bandwidth:

Rising Time:

Sensibility:

Signal/Noise Ratio:

D/A converter:

Dimensions:

Weight:

670 VA

2*120 W

2*200 W

65 800uF

112 dB

330 kOhm

0,005%

5Hz – 100kHz

2 µs

500 mV

100 dBA

Burr-Brown PCM1792

440x320x90mm

11 Kg