This product has no reviews yet.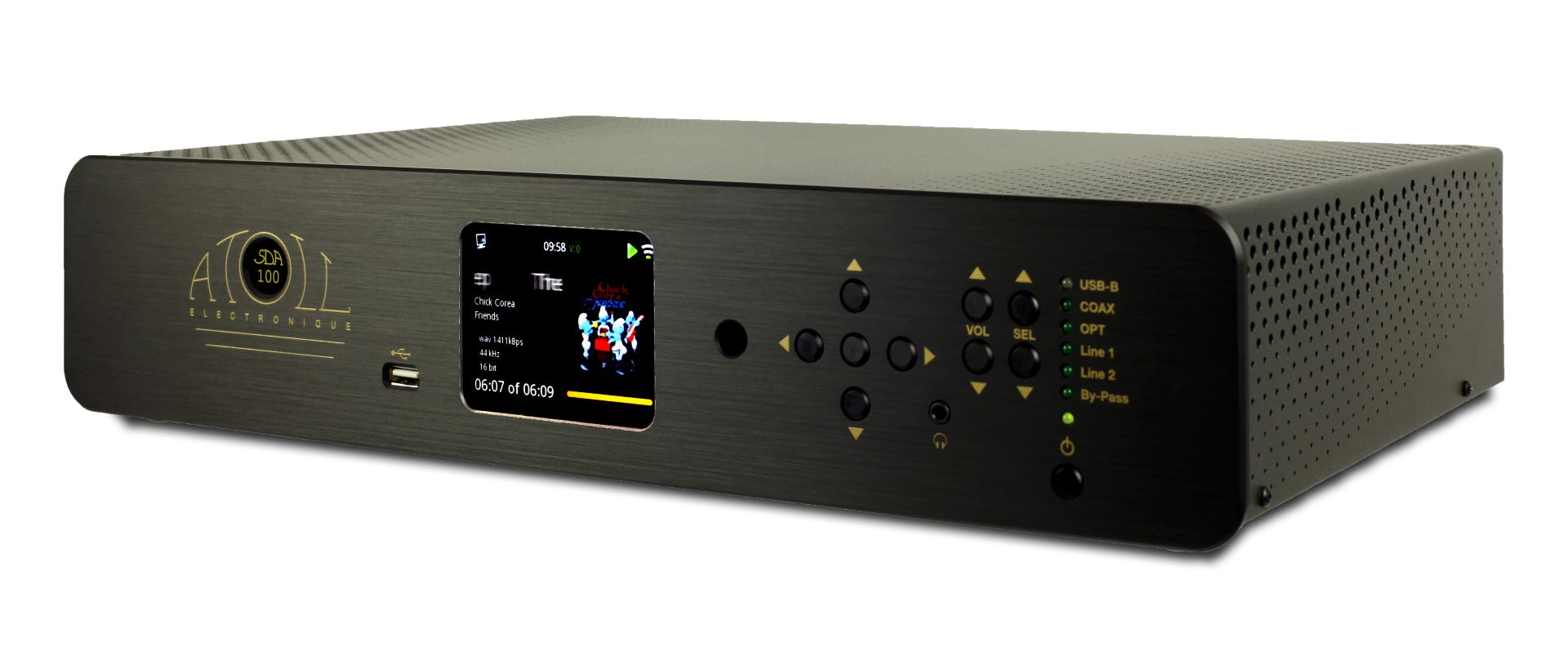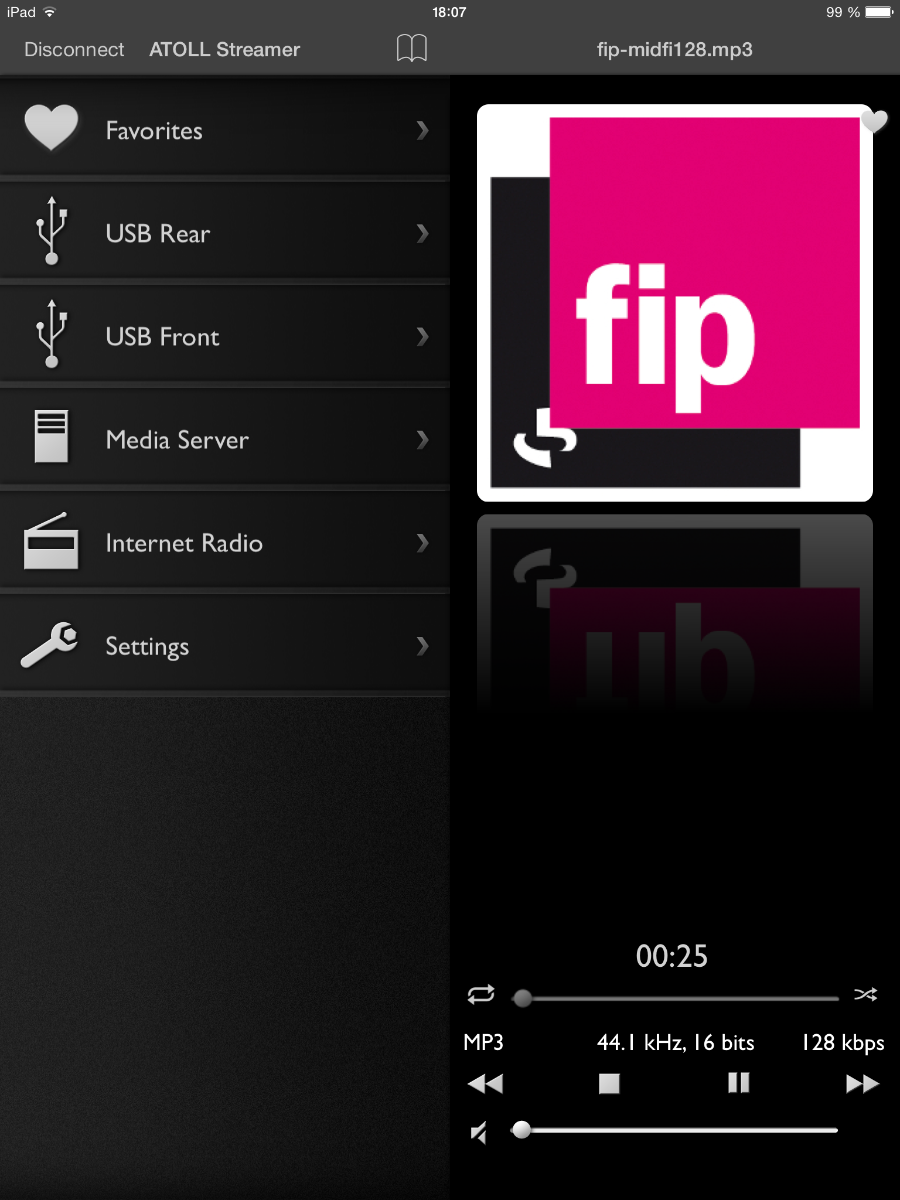 Atoll SDA100 All in One
---
*Sisältää kaukosäätimen ilman lisähintaa
All in One SDA100

STREAMER
DAC
AMPLIFIER
STREAMER:
All audio files linked to the network can be read: FLAC/WAV up to 24 bits/192kHz, ALAC, AIFF, MP3…
Displays of all information's (covers, files names, time…) "gapless" system (uninterrupted playback of consecutive audio tracks)
DAC & Pre-amp / connecting:
2 USB « A » Inputs (1 front & 1 rear) up to 24 bits/192kHz
3 digital Inputs:

1 USB « B » (asynchronous 24 bits/192KHz)
1 Coaxial SPDIF (24 bits/192KHz)
1 Optical SPDIF (24 bits/96KHz)

2 Stereo RCA analog Inputs
1 RJ45 network link
1 Wifi antenna
1 Stereo RCA analog Output
1 Trigger 12V output
1 headphones Output (on front panel)
1 pair of terminal Outputs
Internet Radio:
Internet radios (MP3 or HD) with vTuner system: choice in 15000 stations, 120 countries, 56 genres, podcasts… –
Radio's logos displays and all information's available (titles, artists…)
1 Bluetooth® receiver (I2S interfaced to the PCM5102)
Amplifier
Specific transformer for power stages
| | | |
| --- | --- | --- |
| | SDA100 | |
| Power (WRMS/8 Ohms) | 2*60W | |
| Power (WRMS/4 Ohms) | 2*70W | |
| Power supplies | 160VA+30VA | |
End users:
3,5″ QVGA TFT color display
Remote control (volume control, Inputs selection, web radio setup…)
Control with a free downloadable Apple® or Androïd® app.
The streamer includes DLNA and Upnp protocole that allows direct streaming from some different apps.
Audio specs:
Converter: PCM5102 (SNR: 112dB)
Symmetrical audio stages with discrete components polarized in AB class
MOSFET power transistors
Analog volume control (with commutated resistors) with possible By-Pass
MKP audiophile capacitors armored in an aluminum enclosure
1,5mm steel chassis

Aluminum front panel (black or silver) of 4mm

Dimensions: 440*290*90 mm
Technical Specs:

SDA100
Power supplies (VA)
30 + 160 VA
Total of capacitors (µF)
44 618 µF
Power Wrms/channel/8Ω
2*60 W
Puissance Wrms/channel/4Ω
2*80 W
Dynamic
112 dB
Input Impedance
330 kOhm
Distortion at 1kHz
0,005%
Bandwidth
5Hz – 100kHz
Rising Time
2 µs
Sensibility
450 mV
Signal/Noise Ratio:
100 dBA
USB-B Input
Asynchronous 24bits/192kHz
DAC Converter
Burr-Brown PCM5102
USB DRIVER: To use the USB-B asynchronous input, you need to download this driver on your computer using Windows software. This is not requisite on iOS or Linux systems.

Products concerned: DAC200 – SDA100 – SDA200 – ST100se – ST200se – HD120 – CD400se – IN300