This product has no reviews yet.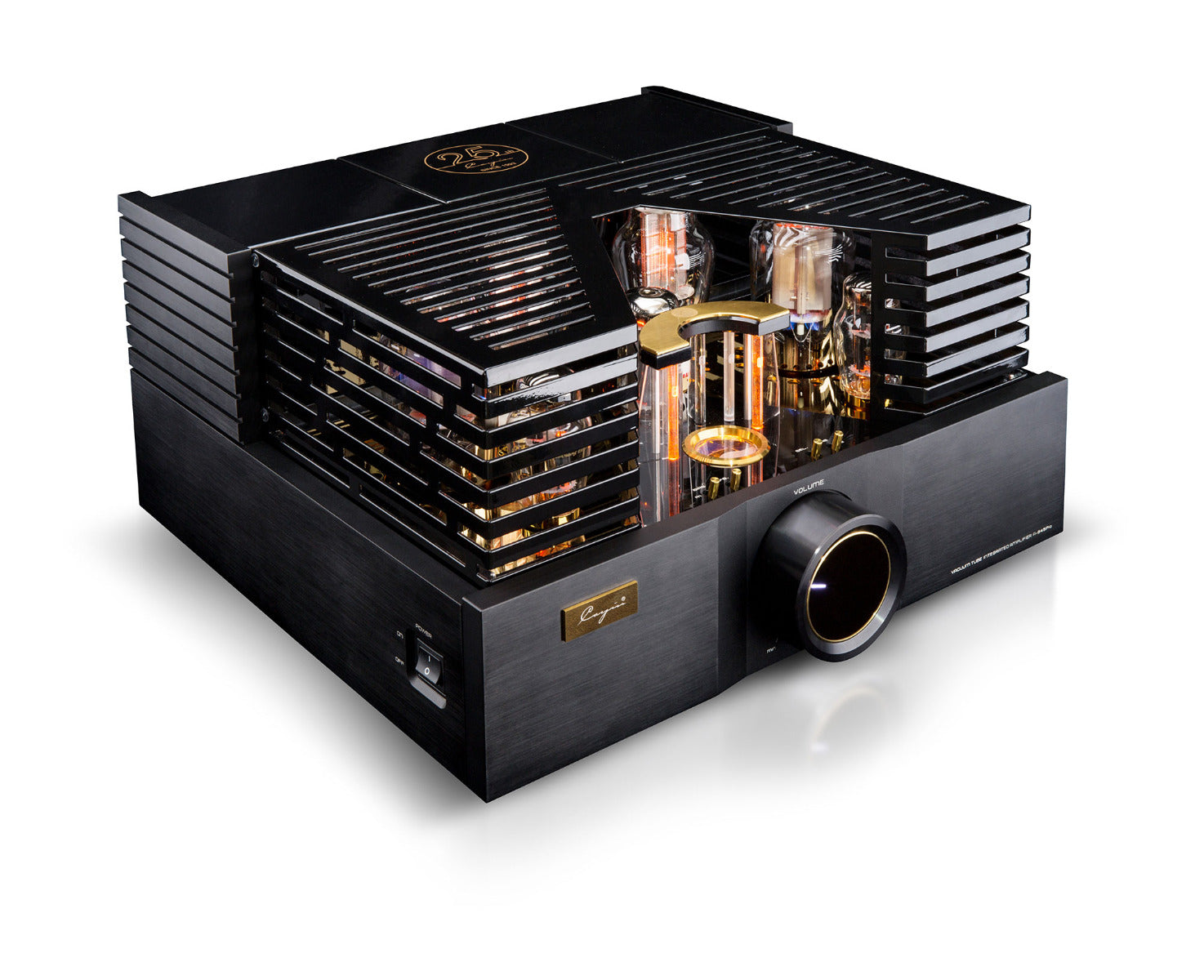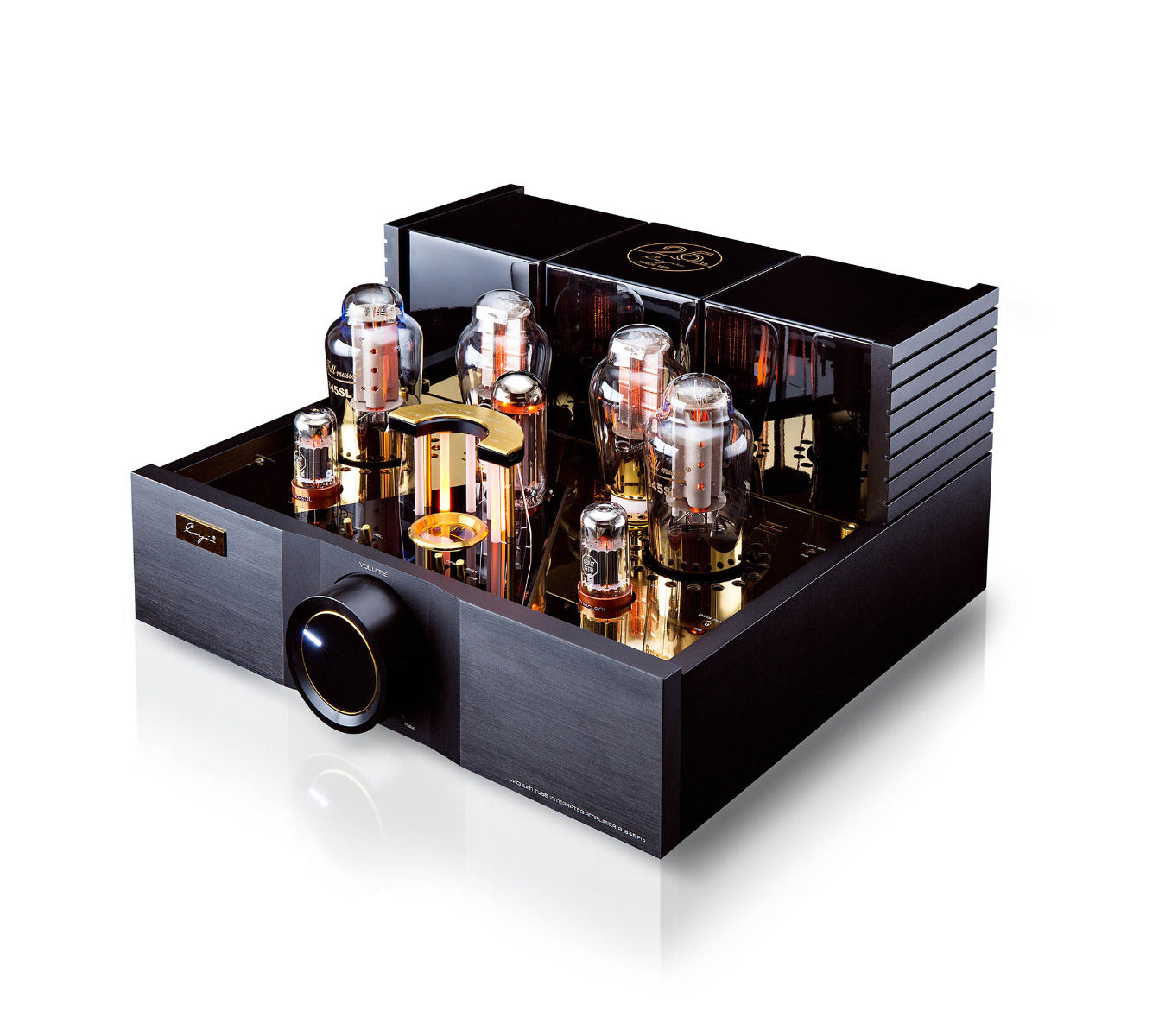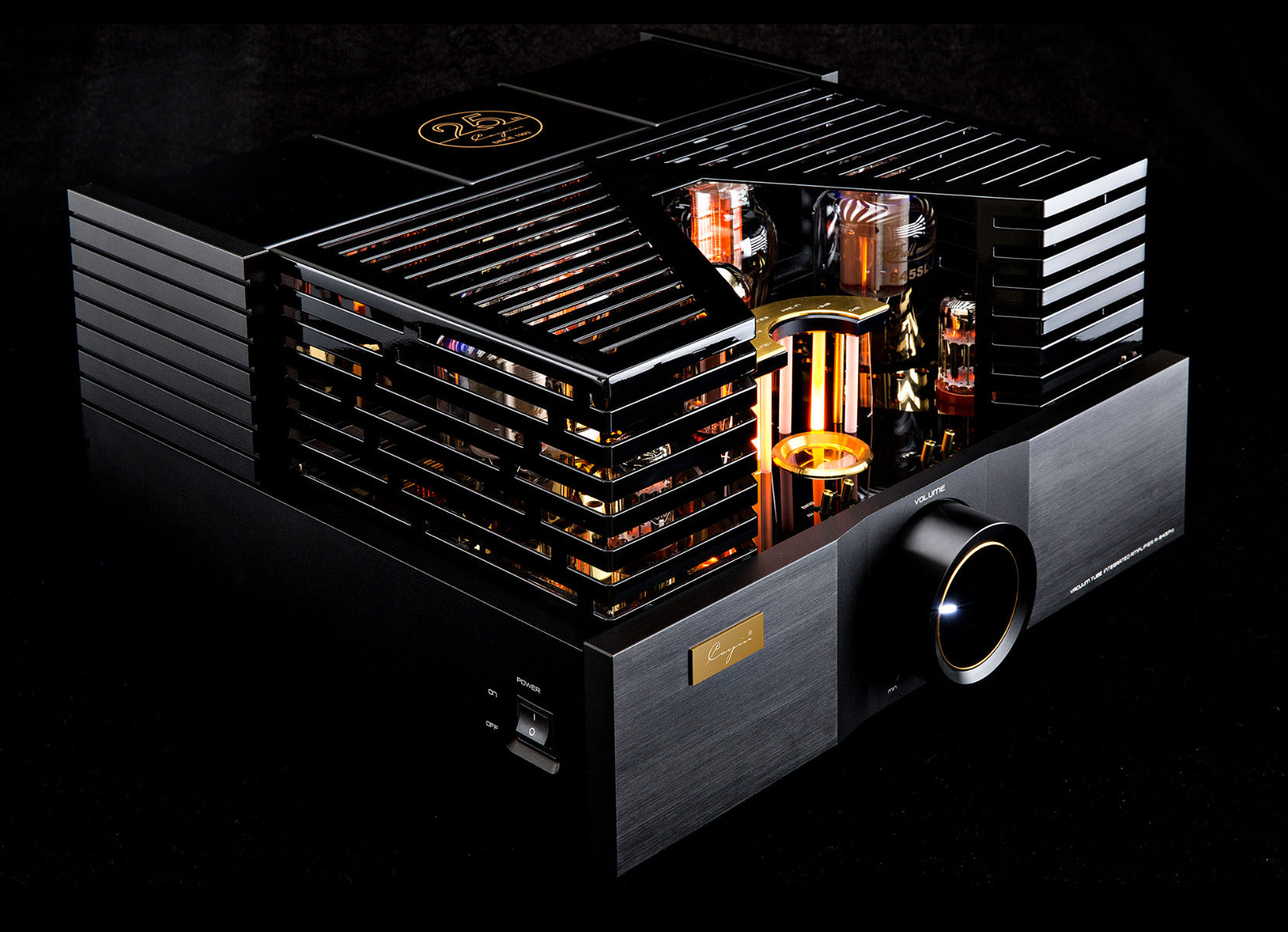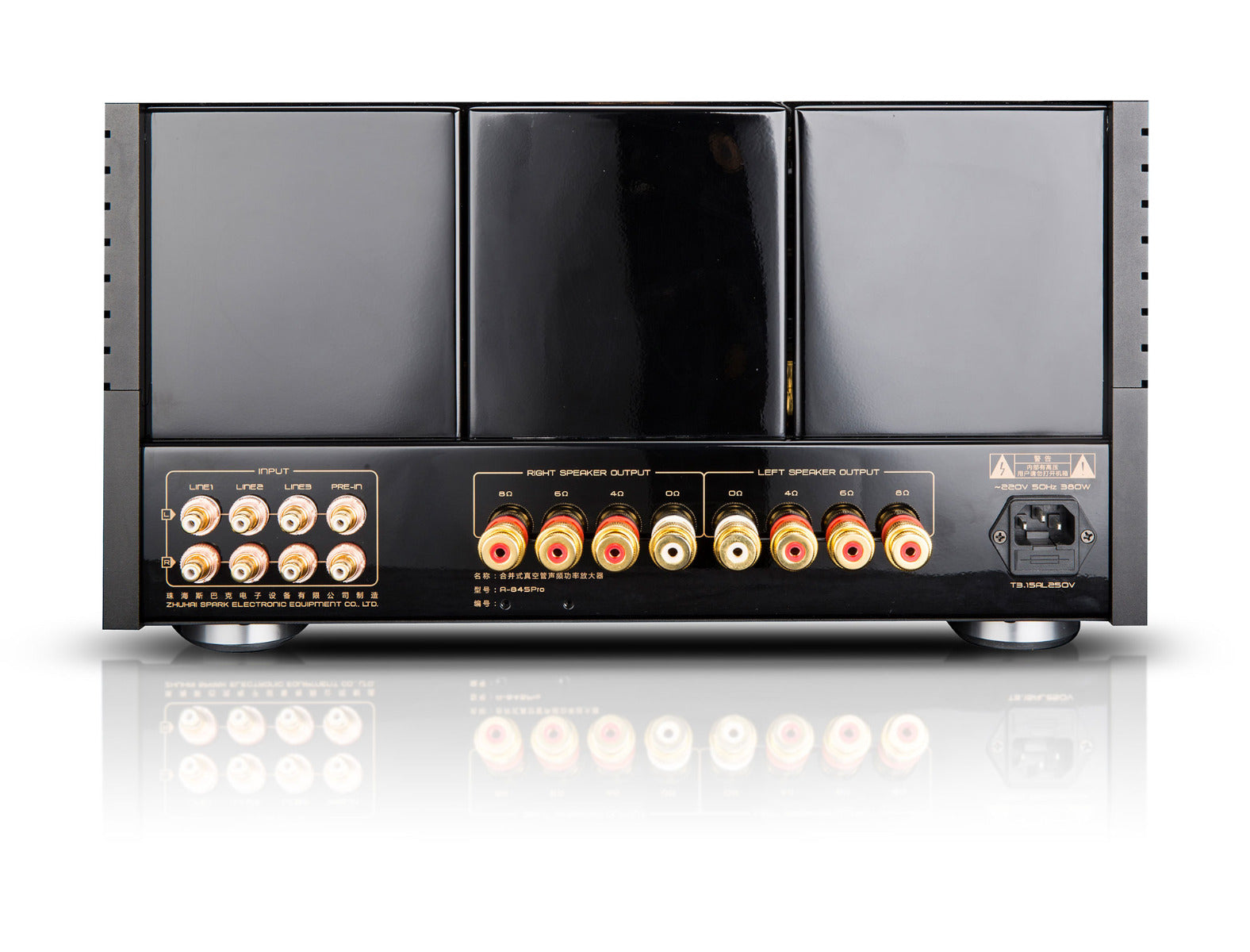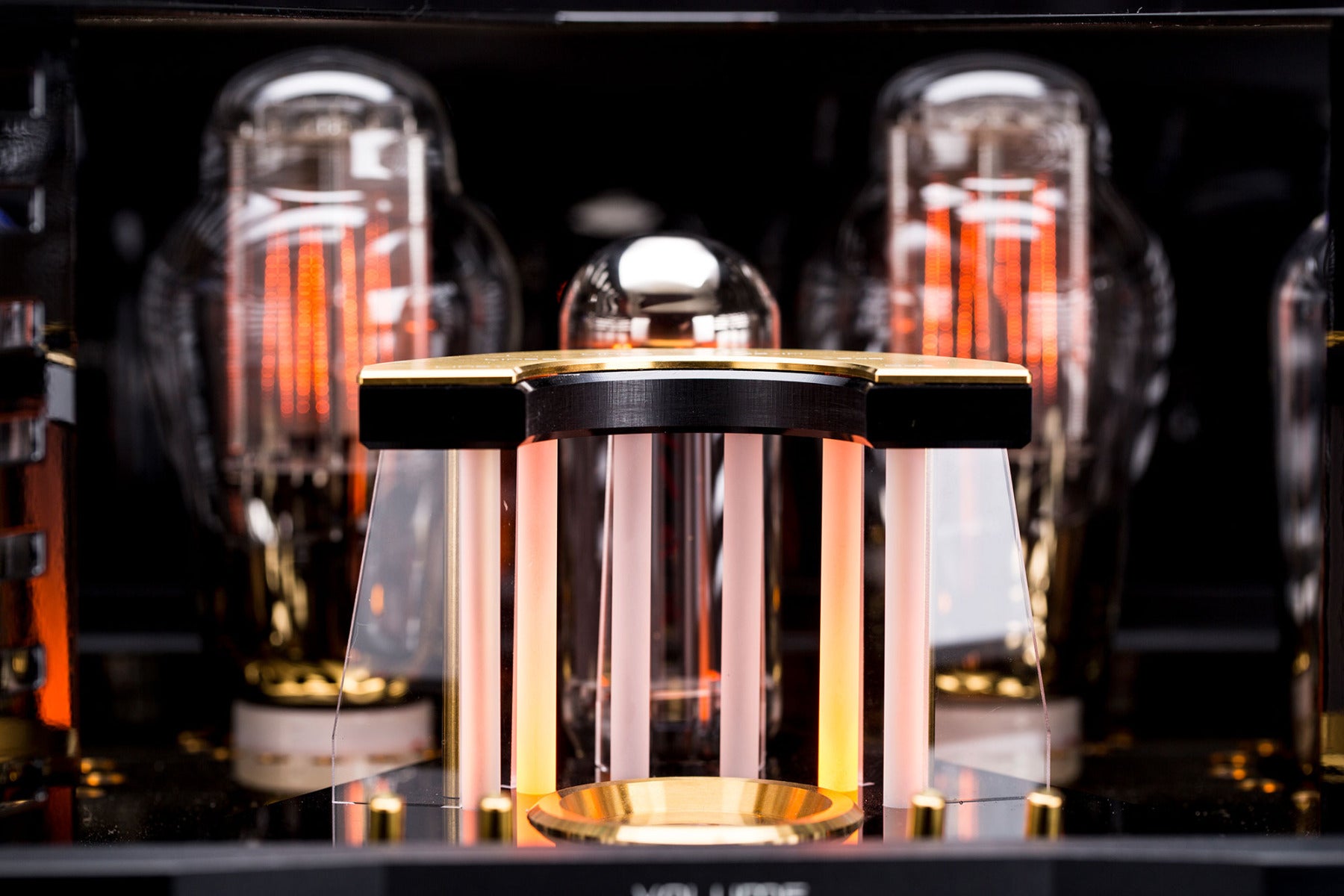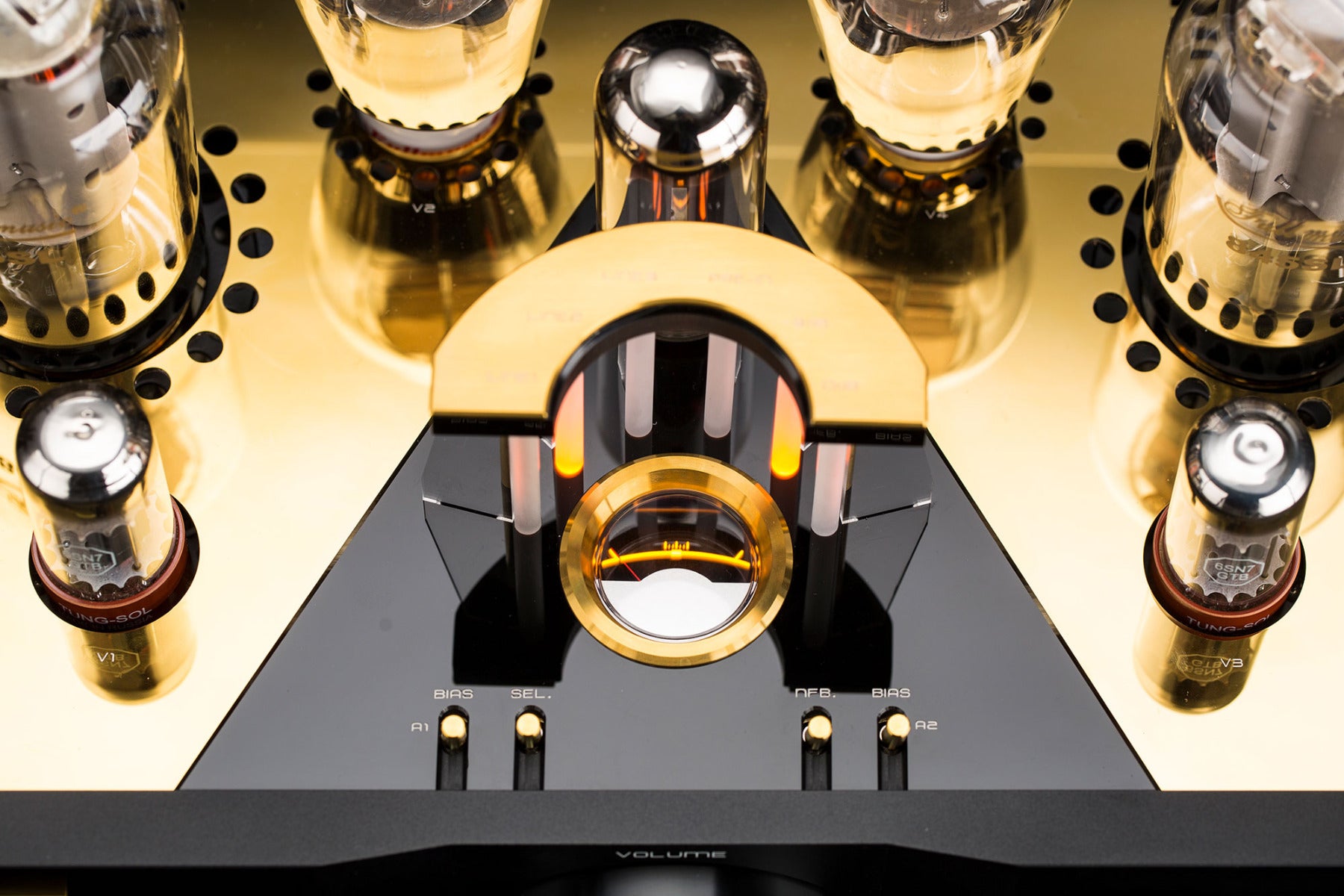 Cayin A-845 Pro putkivahvistin
---
Cayin celebrates the 25th birthday of its manufactory. But why is there a limited edition of 249 worldwide and not 250? Quite simply: Cayin keeps the number 001 to itself. Anyone who gets one of these extraordinary integrated amplifiers can look forward to a rare pleasure. The device, wrapped in elegant black, is enhanced by applications in titanium gold.
However, the selected tubes of the Cayin A-845 Pro ensure a special shine. A JJ 5U4GB acts as a rectifier tube. Two Tung-Sol 6SN7GTB are responsible for the voltage amplification.
Two Full Music 300B / n in porcelain bases take over the work in the driver stage for the two graphite-coated Full Music 845SL. A patented fine-mesh anode grid is used in the 300B / n. The single-ended Class A output stage with its Full Music 845 produces 25 watts per channel. A new circuit concept saves 82% energy compared to conventional circuits and significantly reduces the temperature of the output tubes.
Cayin also attached great importance to the quality of the capacitors. High-quality Mundorf Mcap Evo SilverGold are used in the A-845 Pro.
A specially developed toroidal transformer takes care of the supply and the EI output transformers were specially developed for the A-845 Pro.
Under the gold-plated connections there is a preamplifier input that enables use as a power amplifier. The Cayin SC-6 S MK2 is the ideal partner for the Cayin A-845 Pro. Other special features are the externally adjustable hum balance and bias control with display instrument. In addition, the rate of negative feedback can be adapted from the outside to the speakers used and to your own taste. Even the wiring of the handcrafted Cayin A-845 Pro meets the highest standards with its Teflon coating and silver-coated strands.
| | |
| --- | --- |
| Working condition | Temperature: 0 ° C ~ 40 ° C Humidity: 20% ~ 80% |
| Tubes | 2 x 6SN7GTB, 1 x 5U4GB, 2 x 300B/n, 2 x 845SL |
| S / N ratio | 90dB |
| Output power | 25W + 25 W |
| Output impedance | 4 Ω, 6 Ω, 8 Ω |
| Net weight | 43 kg |
| Maximum power consumption | 380 W. |
| Klirrfaktor | 0.3% (1 W / 1 kHz; 5% below rated power) |
| Input sensitivity | 300 mV, 1300 mV (Pre-IN) |
| Input impedance | 100 kΩ |
| Furnishing | Metal remote control for all functions |
| Frequency response | 10Hz ~ 26kHz (-3dB) |
| Entrances | LINE1, LINE 2, LINE 3 PRE-IN |
| Dimensions (W x H x D) | 445 mm x 239 mm x 430 mm |