This product has no reviews yet.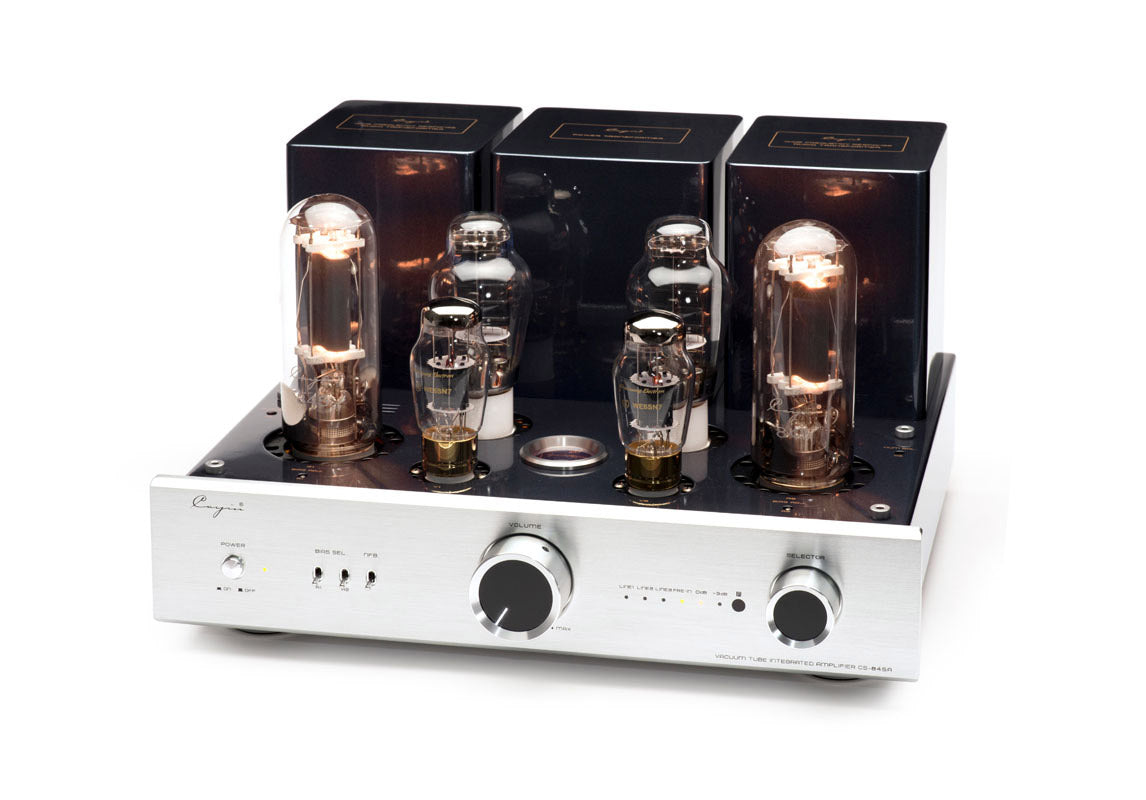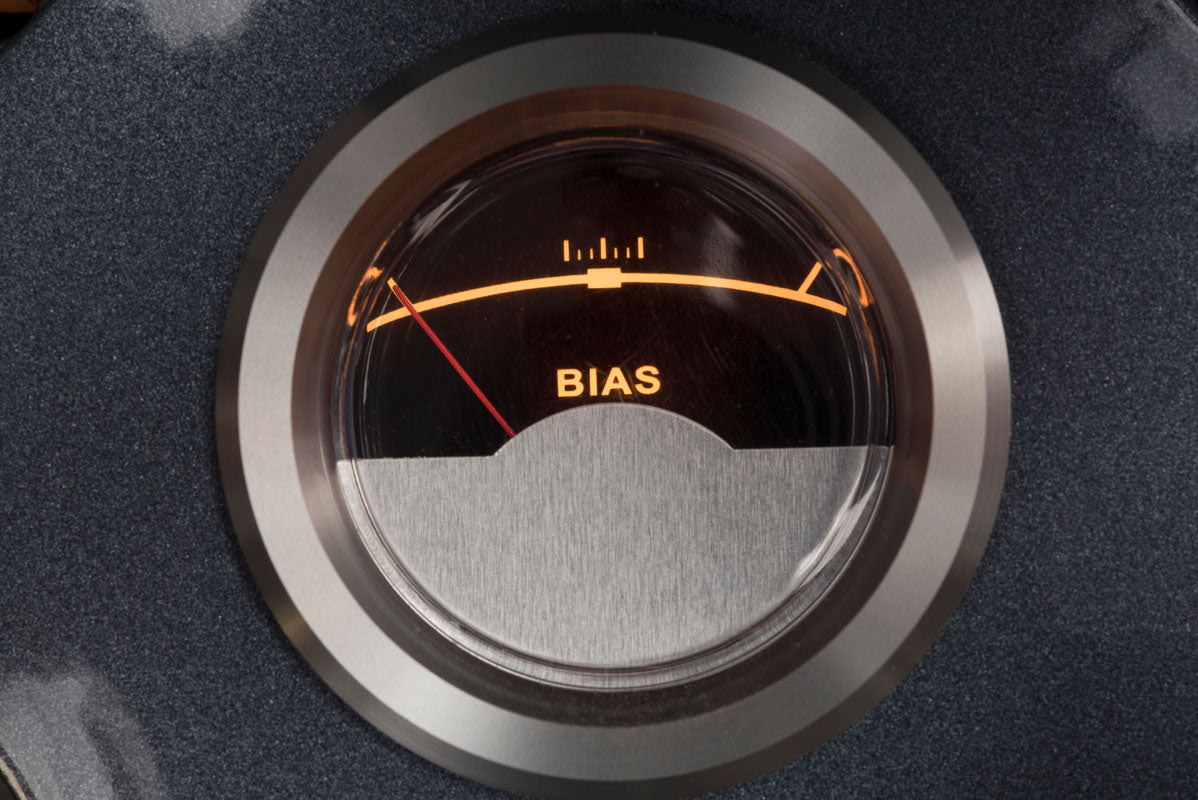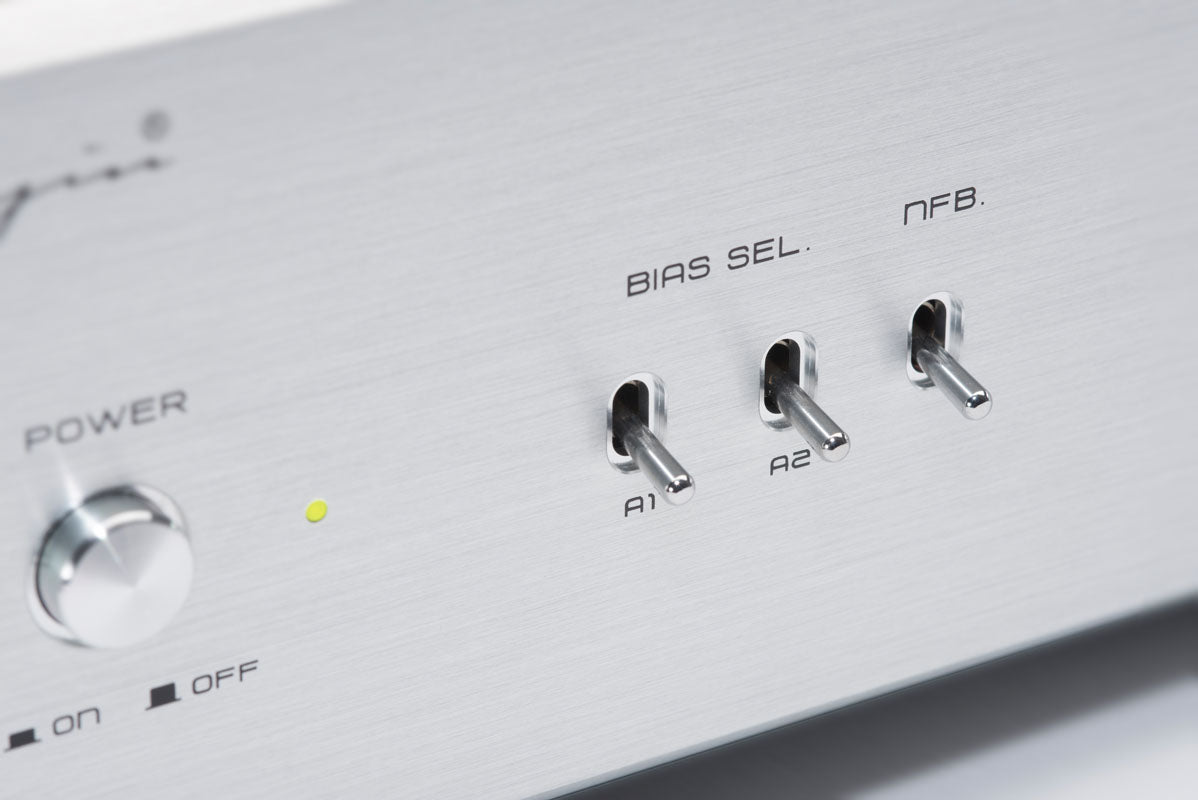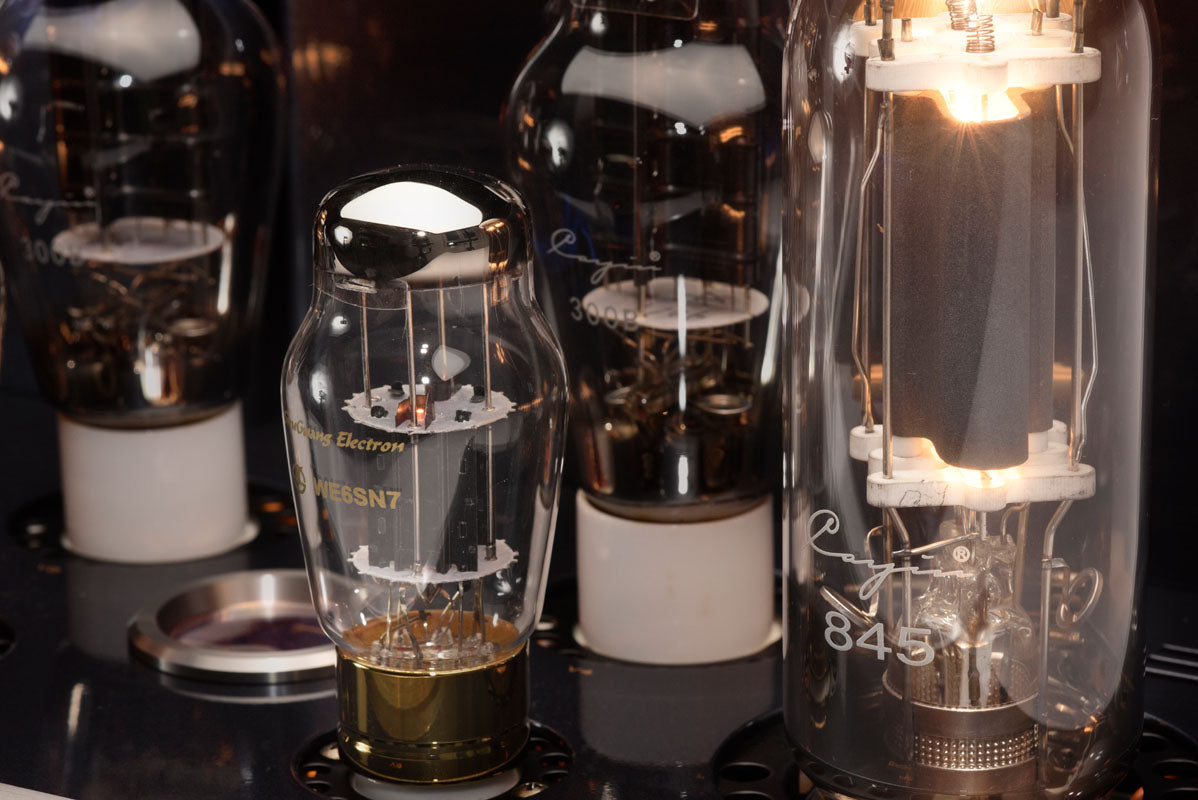 Cayin CS-845A
---
Cayin CS-845A: The new standard for tube integrated amplifiers
The new single-ended Class-A integrated amplifier Cayin CS-845A comes with the claim to redefine the standard in the tube lineup. The elaborately constructed, freely wired heir to the throne with thick silver-plated signal cables pushes the limits of playback quality for tube amps even further towards the high end.
The CS-845A has been significantly improved in many areas compared to existing concepts. Its EI output transformers have an extreme bandwidth in order to extend the transmission range even further. The power supply now draws its supply voltage from a large-sized toroidal transformer - a design that stands for low stray fields. But the heart of the CS-845A are its selected tubes: The classic WE6SN7 takes over the voltage amplification. The outstanding 300B works as the driver tube for the 845 tube, which is also anchored in the type designation. This combination guarantees homogeneous music reproduction in connection with the highest resolution.
The negative feedback factor can be freely selected between 0 dB NFB (negative feedback) and -3 dB NFB for individual sound tuning according to personal preferences. The CS-845A more or less adapts the damping factor to the respective loudspeaker in order to enable perfect control. Another example of the extensive detailed work is the problem-free hum adjustment of the 300B by means of easily accessible potentiometers on the top. The same applies to the bias setting with feedback from the integrated measuring instrument. The best: All functions including the adjustment of the negative feedback factor can be controlled via the remote control. Cayin uses a particularly high-quality encapsulated Alps potentiometer with motor drive for volume control. A preamplifier input enables the CS-845A to be operated as a pure power amplifier. After all, it applies 24 watts per channel to the gold-plated speaker terminals.
The CS-845A has a tube-saving soft-start switch-on delay for the high-voltage supply so that you can enjoy this exceptionally powerful and sophisticated integrated amplifier for a long time.
Technical specifications CAYIN CS-845A

Frequency range
10Hz to 26kHz (-3dB)
Klirrfactor (THD)
>3% (1kHz)
External voltage distance
90 dB
Input impedance
100 kΩ
Input sensitivity (RMS)
300mV RMS Line, 1000mV RMS Pre-In
Tube assembly
2 x WE6SN7, 2 x 300B, 2 x 845
Inputs (RMS) are no longer necessary!
3 x Line, 1 x Pre-In
output
1 x Tape Out
circuit
Class A, Single Ended
Front panel
Silver or black
Loudspeaker impedance taps
4 Ω, 8 Ω
Output power (RMS) at 4 and 8 ohms
24W + 24W
Dimensions (W x D x H)
420mm × 389mm × 240mm
Weight
37 kg
Furnishing
Metal remote control, integrated
Bias measuring instrument
Tube assembly

6SN7 × 1, 12BH7EH × 2, 12AU7EH × 2, KT88 × 8