This product has no reviews yet.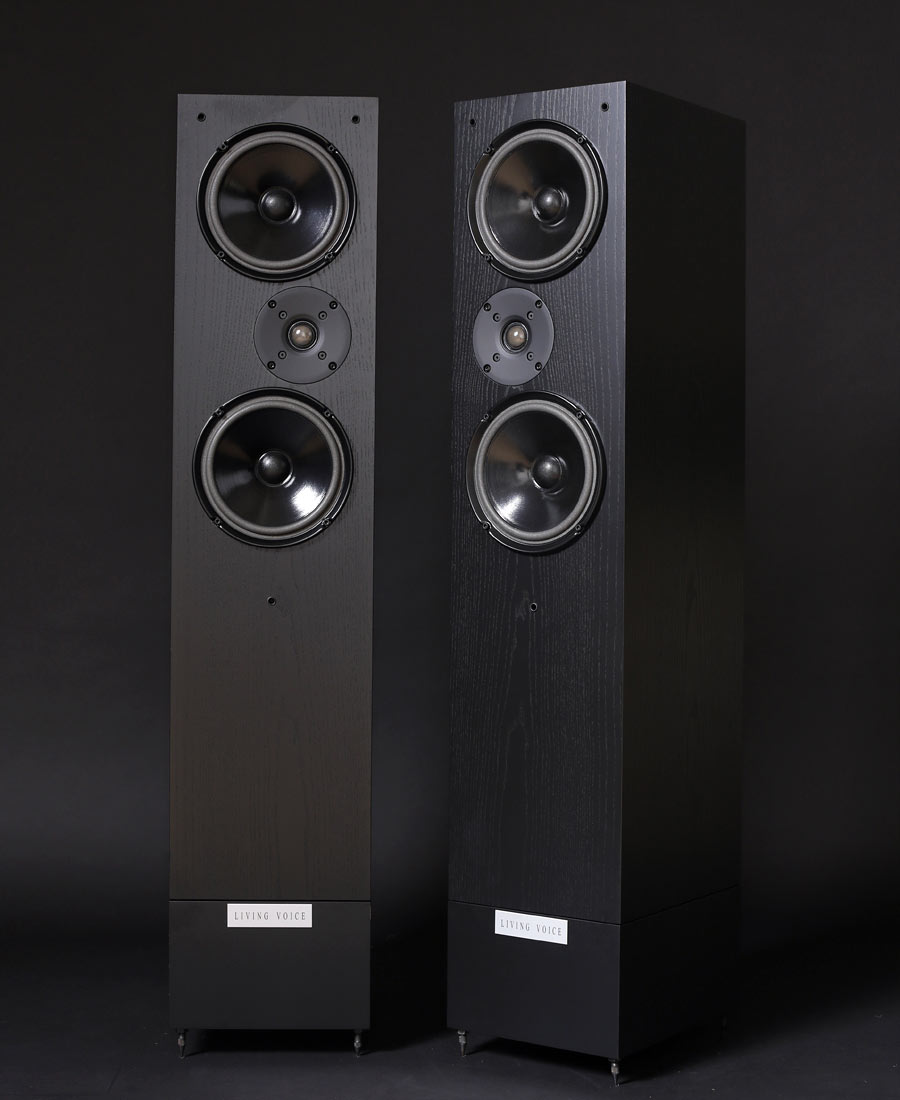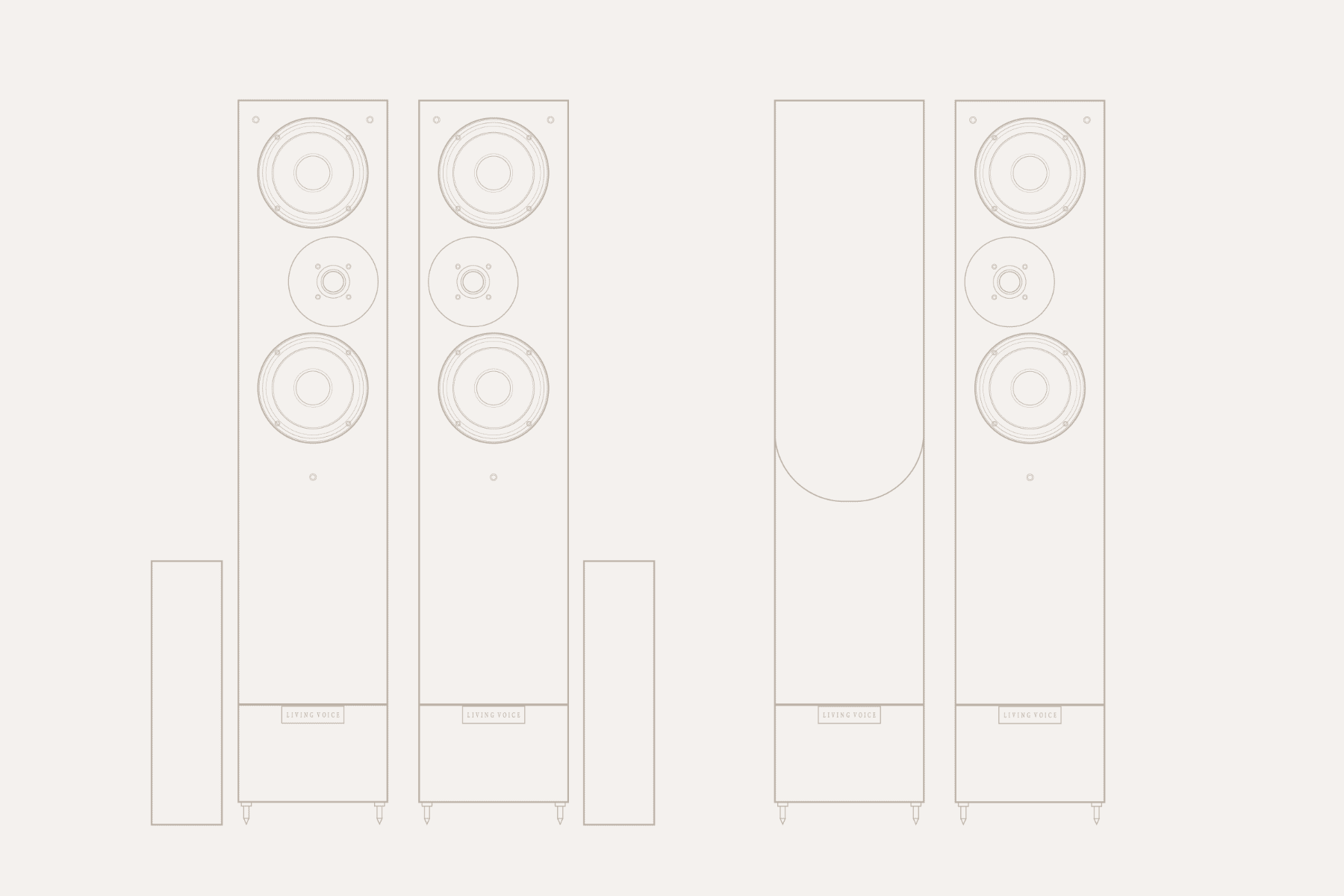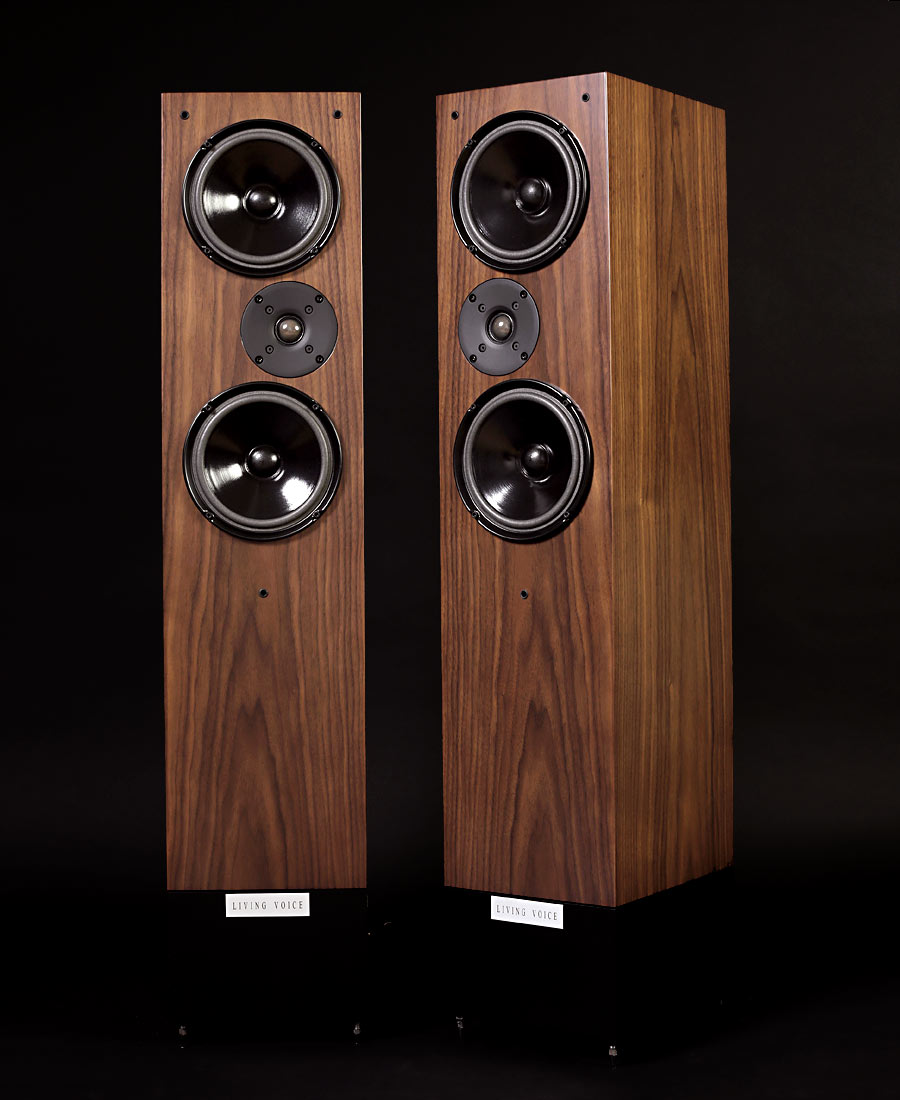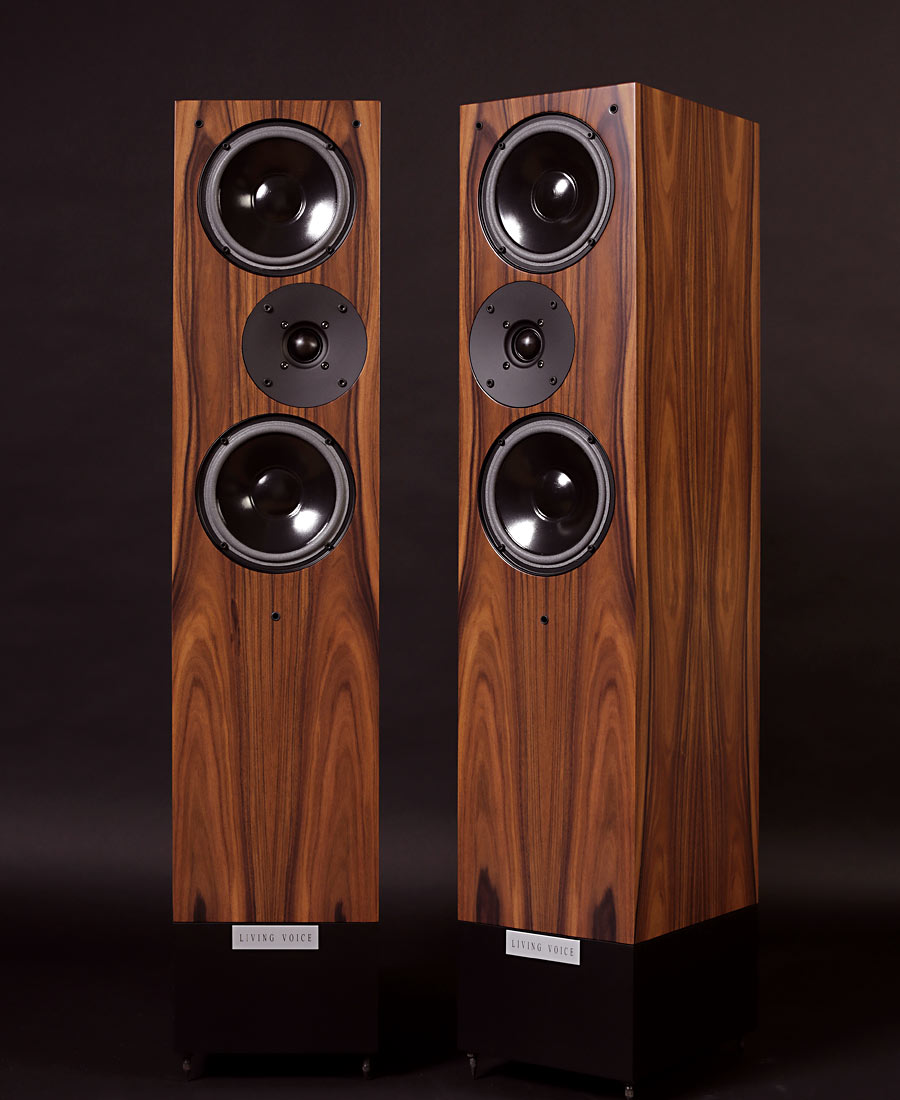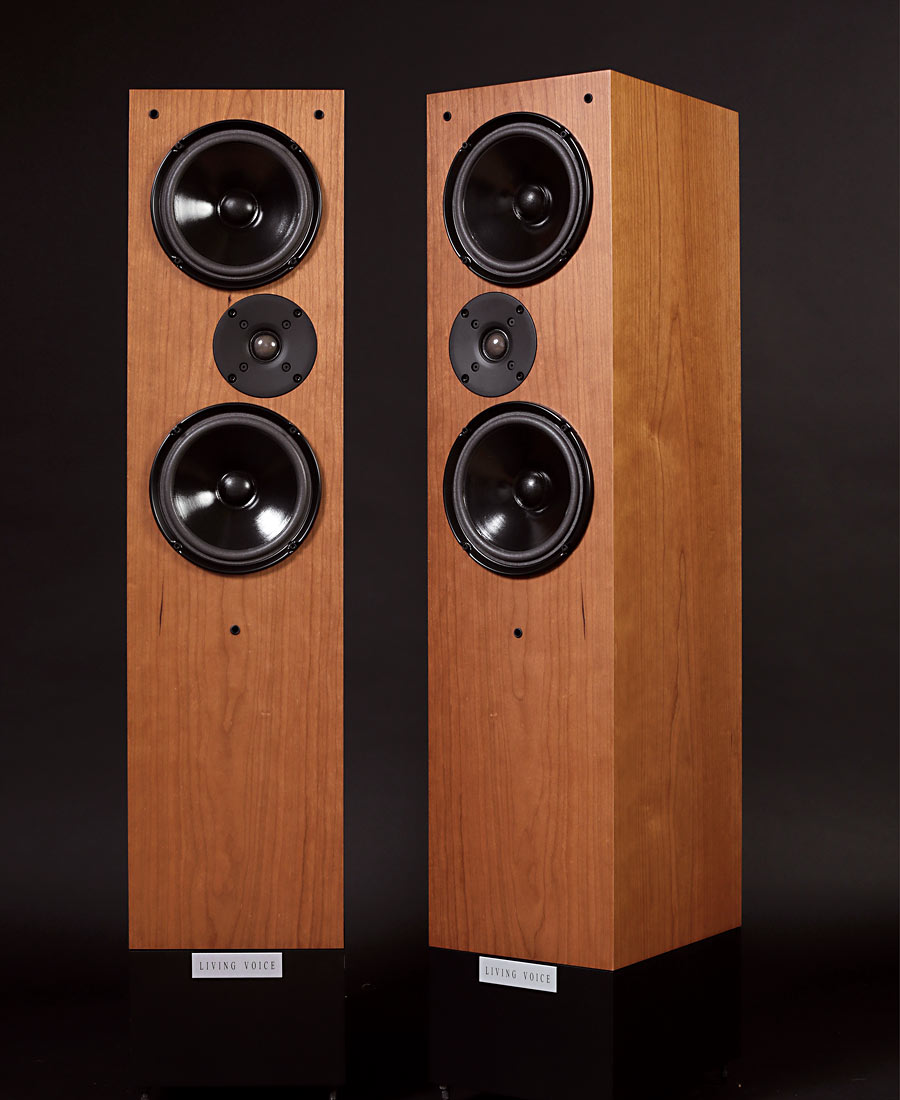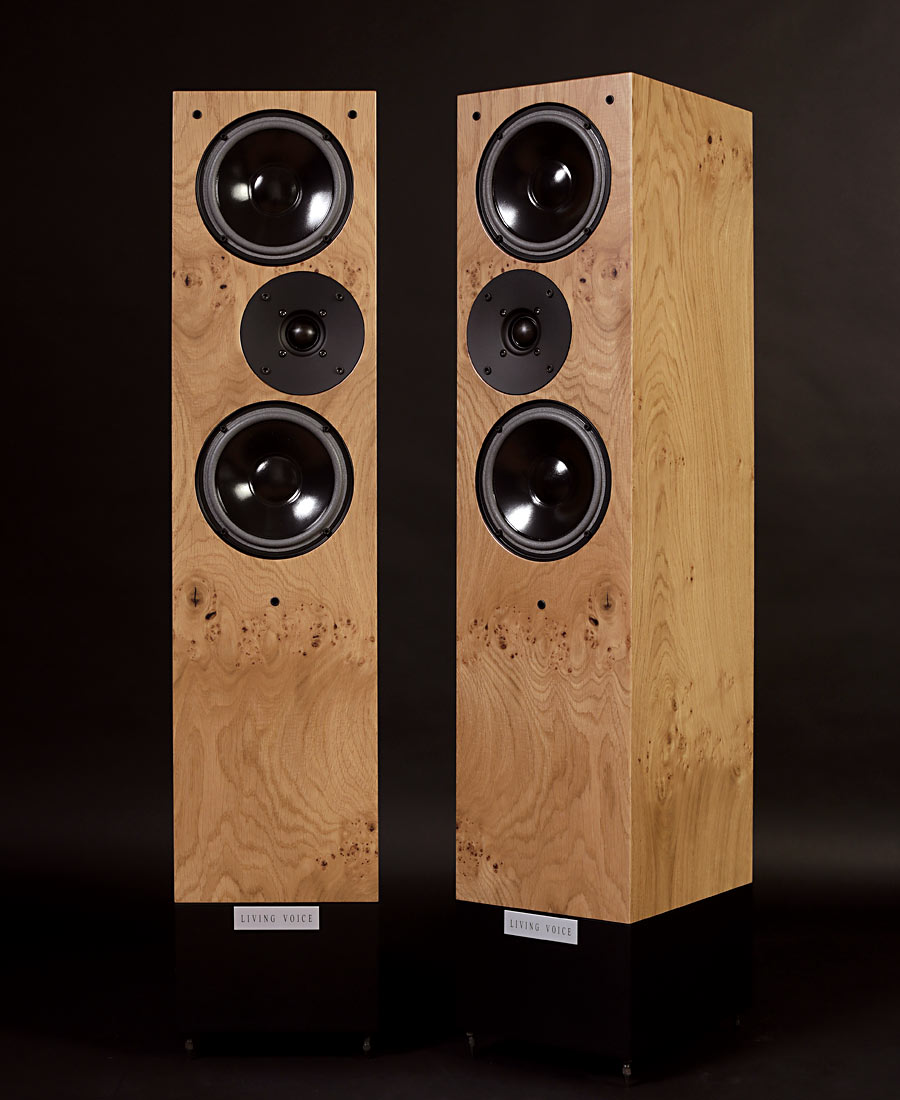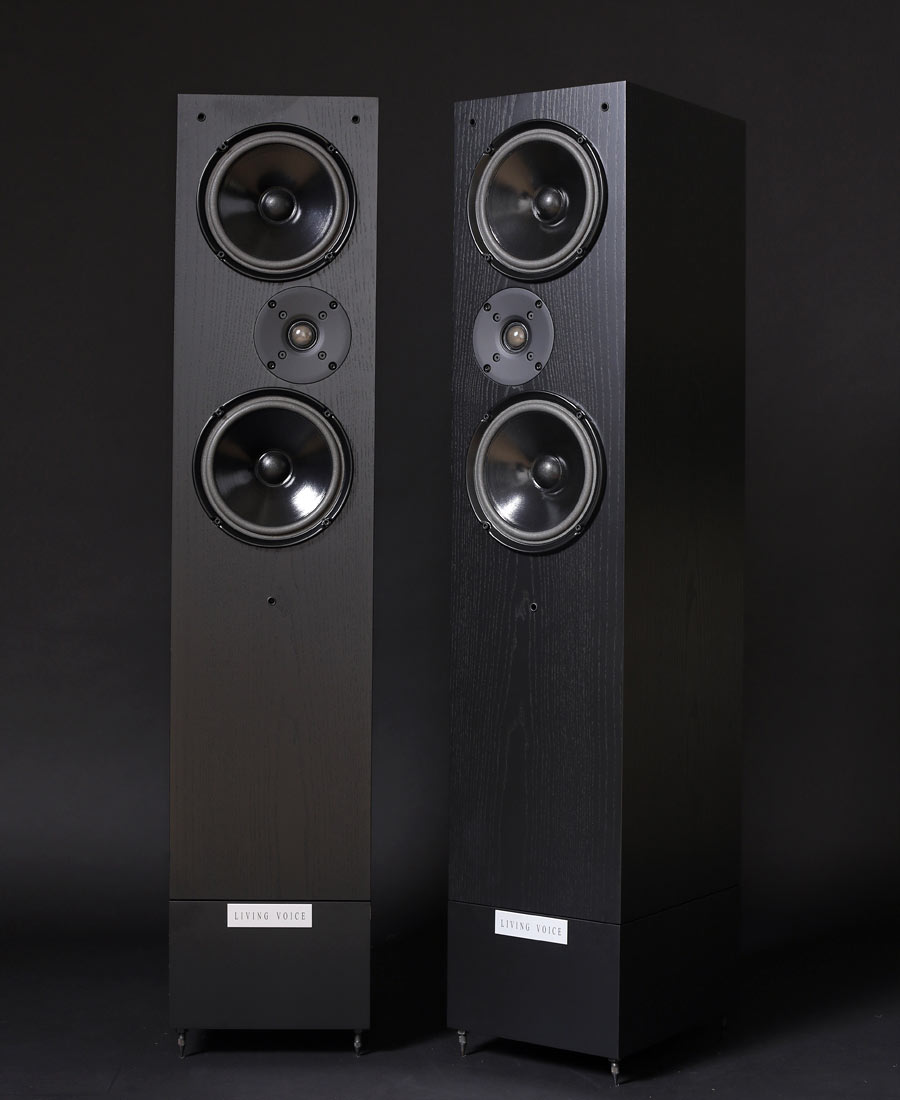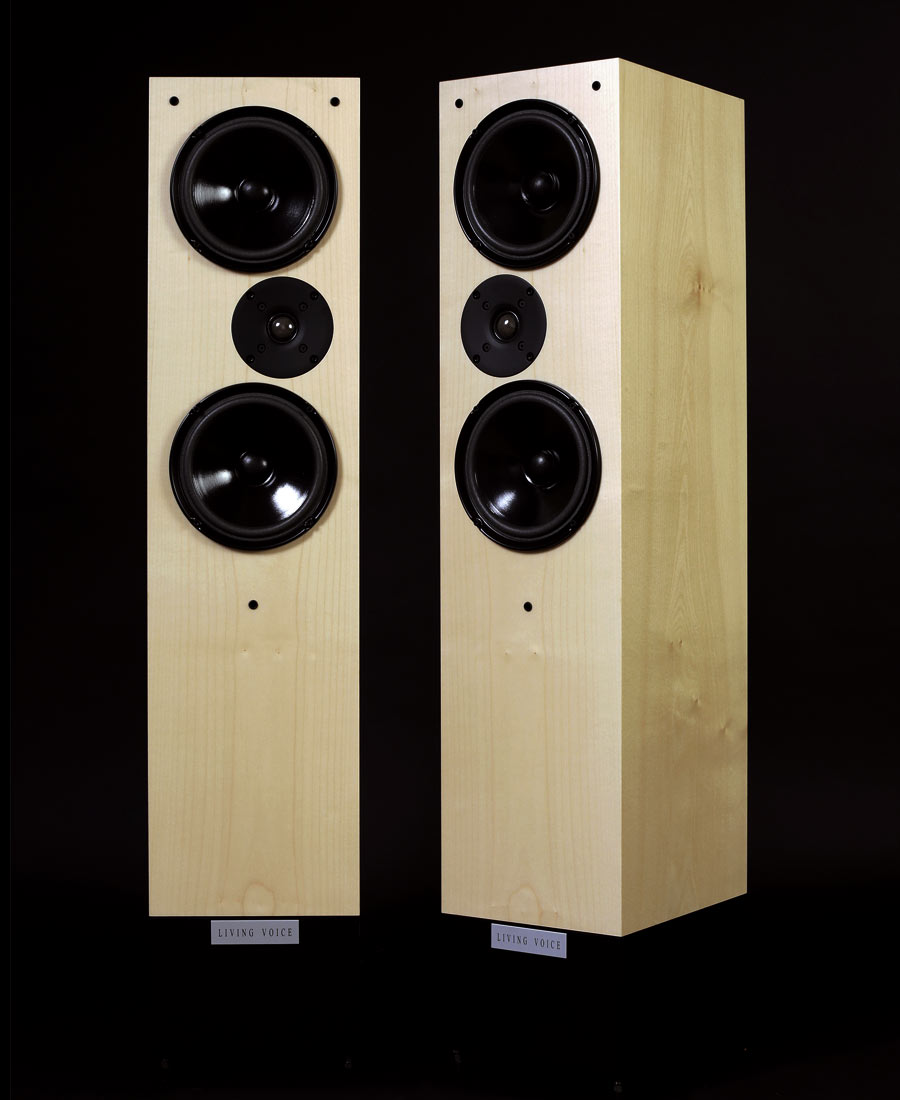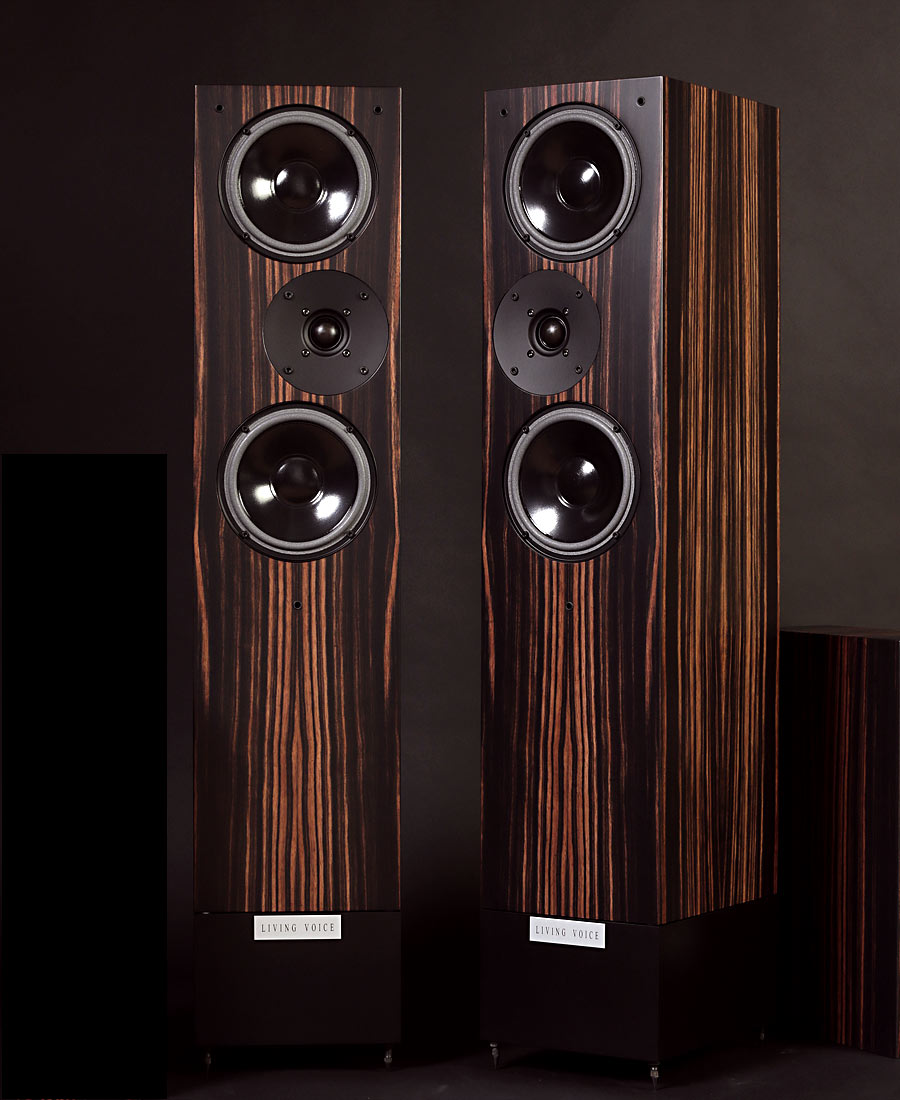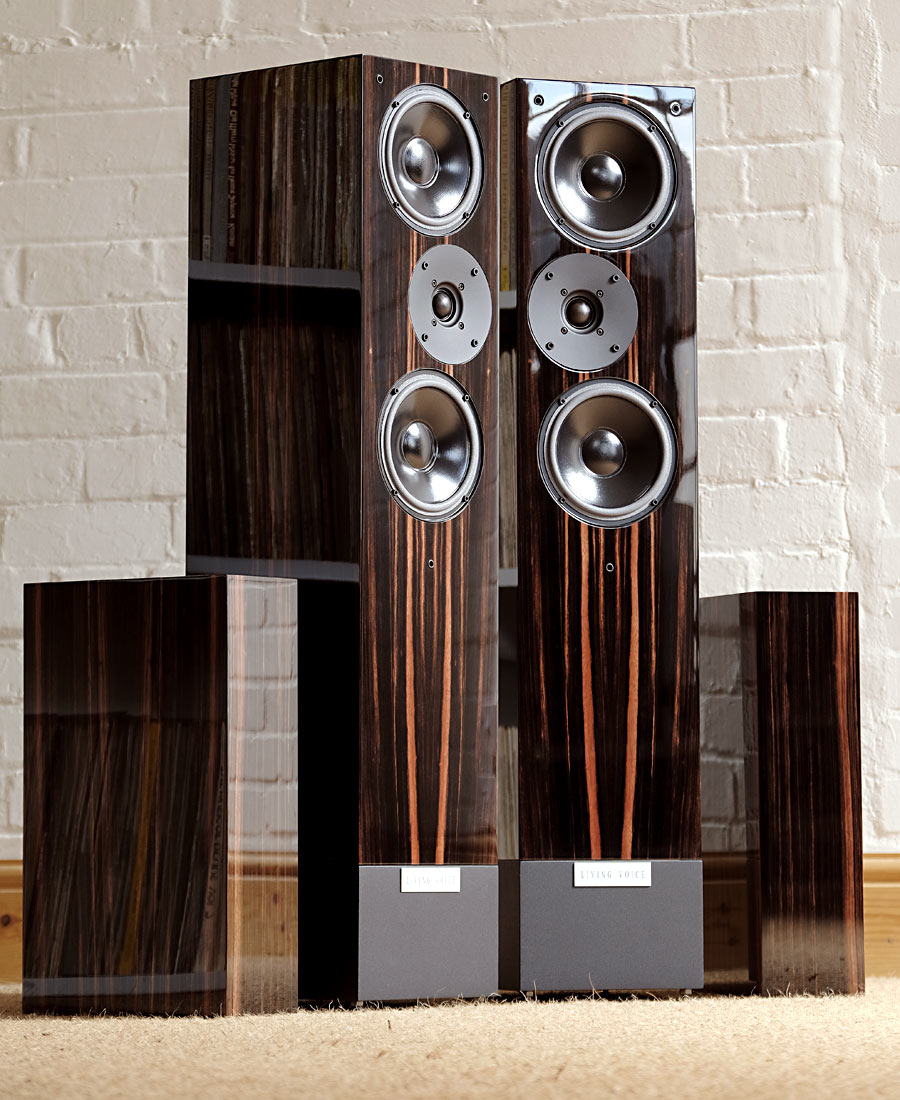 Living Voice OBX-RW3
---
OBX-RW3
OBX-RW3 is the top model in the range, with outboard (OBX) crossovers.
The OBX-RW3 outboard crossover variant allows the capacitors, inductors and resistors to be isolated from the high levels of mechanical energy inside the loudspeaker cabinet. All crossover components are microphonic to a greater or lesser extent, so housing them externally minimises this feedback and provides appreciable benefits. Furthermore, an external crossover facilitates a more generous physical separation of the crossover components. Even when components are laid out with mutually orthogonal orientation, there is still a degree of inductive and capacitive coupling which disturbs the crossover's behaviour. Generous physical separation eliminates this parasitic coupling.
This approach confers several musically valuable benefits – a quieter background, an elasticity and freedom of dynamic range and a more distinct and intelligible acoustic space conveying time and poise. This quality contextualises the musical performance adding to the easy suspension of disbelief. The outboard crossover has further benefits; tonal colours are more radiant; textures are more distinct and unambiguous; the presentation is calmer with more expression in the playing. Perhaps most importantly, dense, complex passages are easily comprehensible and unforced.
The OBX-RW3 sets an absolute performance benchmark irrespective of size or price. It is everything the serious listener could wish for, capable of compelling storytelling with perfect timing and heartfelt lyricism as well as the ability to shock, surprise and transcend. The OBX-RW3 is a musical communicator of the highest order. For the very focused music lover the OBX-RW3 is the way to go.
OBX-RW3
Sensitivity:
94dB
Nominal Impedance:
6 Ohms
Loading:
Reflex port to rear of cabinet.
Frequency Response:
35Hz–30kHz
Power Handling:
100 Watts
Cabinet Dimensions:
W 215mm × D 270mm × H 1030mm
Plinth:
W 215mm × D 270mm × H 140mm
Black textured finish.
Gross Weight:
22Kgs per cabinet.
Crossover Dimensions:
W 450mm × D 270mm × H 120mm
Crossover Weight:
5Kgs per cabinet.
Technical Summary:
High sensitivity wide dispersion MTM topology 750-density hardwood composite enclosure. Stiff internal triple bracing.
Proprietary LV hand-wound air core inductors. Optimised crossover layout.
Mechanically-isolated outboard crossover. Star earthing.
Crystal-oriented internal wiring harness.
Proprietary Living Voice discrete film and foil capacitors. Proprietary non-inductive wire-wound resistors.

DEEP CRYOGENIC TREATMENT APPLIED TO:

Gold WBT binding posts – cabinet and outboard crossovers, internal wiring harness and crossover components.
Treble drive unit: Proprietary Scanspeak tweeter made for Living Voice.
Bass / Mid drive unit: Proprietary Scanspeak 17 cm doped paper-coned drive units made specifically for Living Voice.
Woods and finish: Premium furniture grade book-matched enclosures in Cherry. Walnut. Maple. Santos. Black Ash. Burr Oak. Ebony. Flat White, Optional black.
Outboard crossover: Book-matched pair in premium furniture grade enclosures to match the main loudspeaker cabinets.