This product has no reviews yet.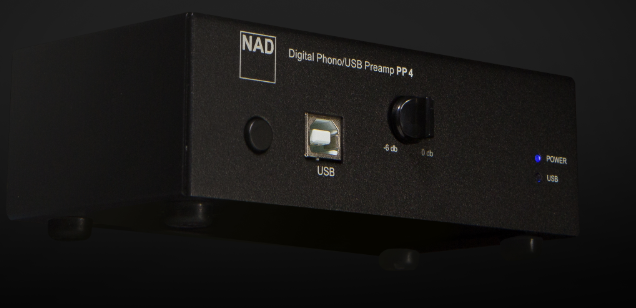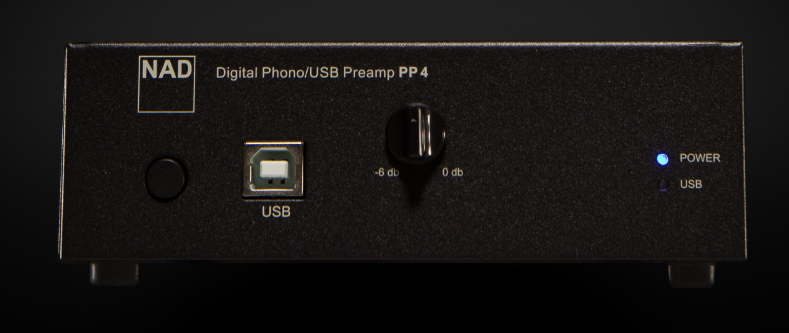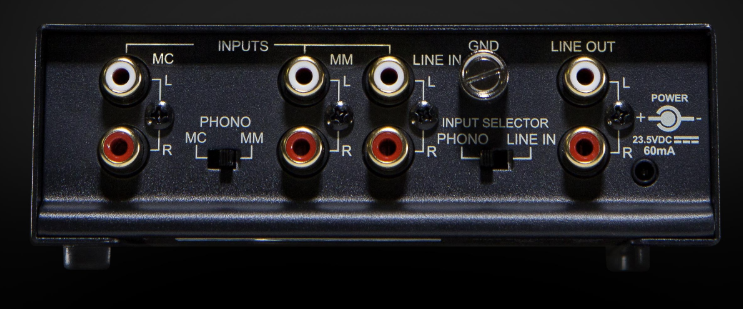 NAD PP4
---
Kuvaus
Digitize your vinyl collection
Show your vinyl collection some serious love. Offering superb measured and sonic performance, NAD's two simple solutions, the PP 4 Digital Phono/USB Preamplifier makes it easy to add phono to many of today's stereo amplifiers and AV receivers that have either eliminated the phono input or included a low quality circuit for attaching your turntable. As part of NAD's commitment to the environment, the PP 4 features a more efficient "green" power supply that reduces power consumption. The PP 4 goes one step further with a USB interface, shielded USB cable and recording level control which combine to reduce noise and improve the analogue-to-digital conversion process. The PP 4's Auto Power Down feature saves energy by automatically powering the PP 4 to OFF when not in use.
Our PP 4 Digital Phono/USB Preamplifier enables you to digitise your treasured vinyl collections to a PC or Mac. It features inputs for both MM (moving magnet) and low noise MC (moving coil) types for a wide variety of phono cartridges, and there is a line input to allow for the transfer of cassette tapes. The PP 4 also includes VinylStudio Lite Software for ripping LPs and burning audio CDs. The PP 4 Phono-to-USB Preamp offers a complete hardware and software solution with exceptional flexibility to record from LP or tape.
PP 4 VinylStudio Lite
The PP 4 comes with a new Mac compatible version of AlpineSoft's VinylStudio Lite ripping software, in addition to the PC version. VinylStudio Lite is the most intuitive software available for ripping LPs and burning audio CDs. It automatically adds track numbers, looks up song titles (metadata) online, and offers other options for file management. Users can also opt to automatically add tracks to their iTunes Music Library. Visit the AlpineSoft website for the latest software information or to upgrade to the full version (required to save tracks as MP3 or MP4/AAC files).
PC Download Vinyl Studio here: PP 4 Vinyl studio for Windows here.

MAC Download Vinyl Studio (OS X 10.6 and later): PP-3 Vinyl studio for Macintosh (OS X 10.6 and later)here.

MAC Download Vinyl Studio for OS 10.4 and 10.5: PP-3 Vinyl studio for Tiger and Leopard users here.
Valmistaja NAD, Kanada
Takuuaika kk 24
Väri Musta
Nettopaino 0.6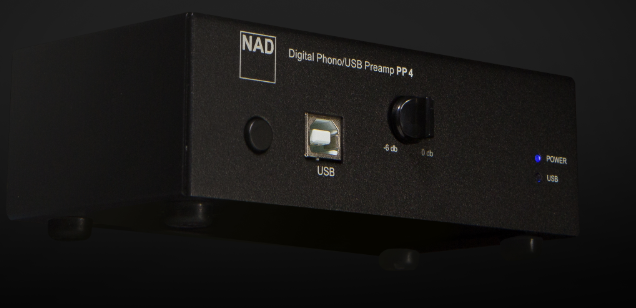 NAD PP4
Sale price

199,00 €
Regular price
(/)