This product has no reviews yet.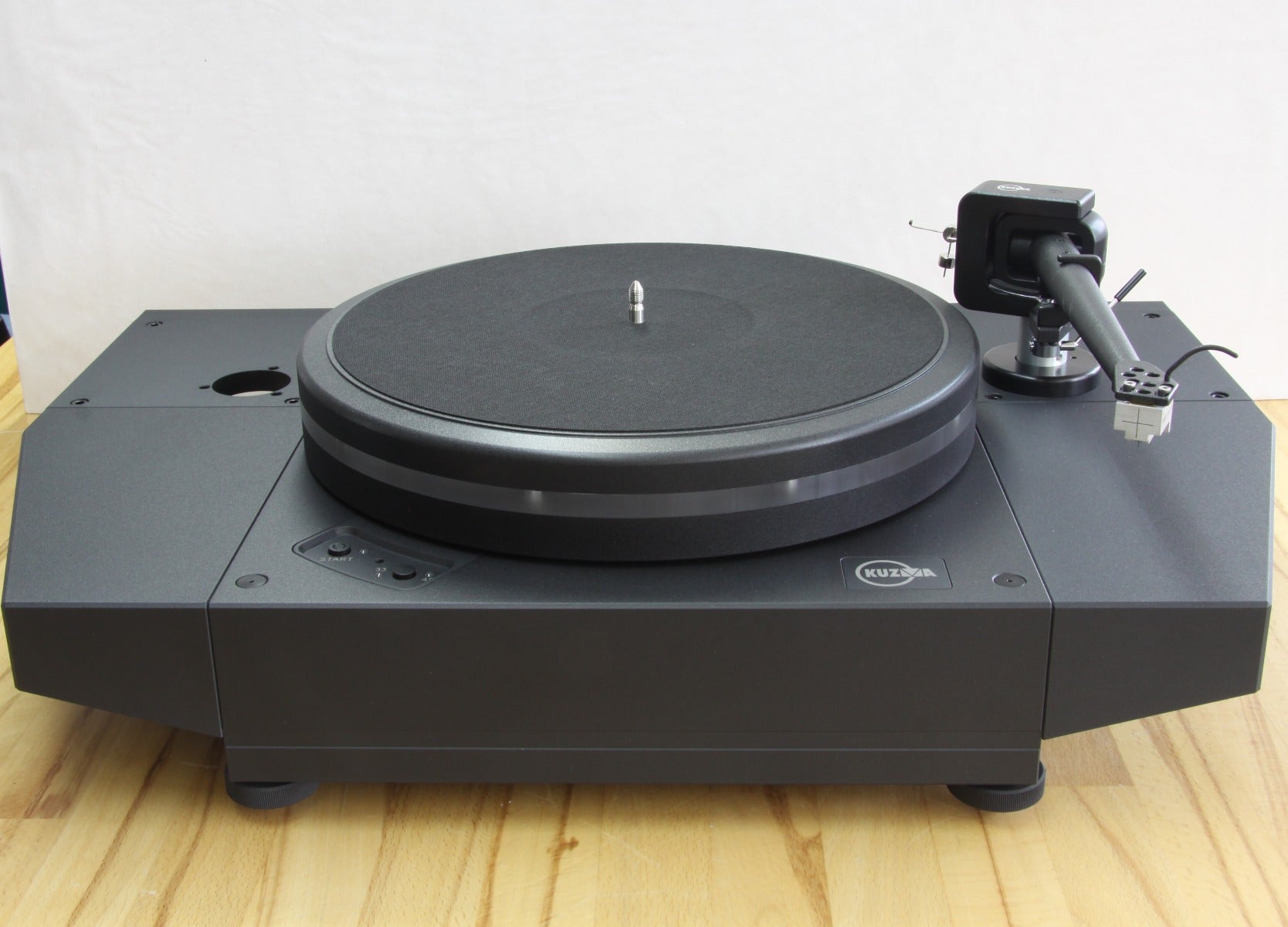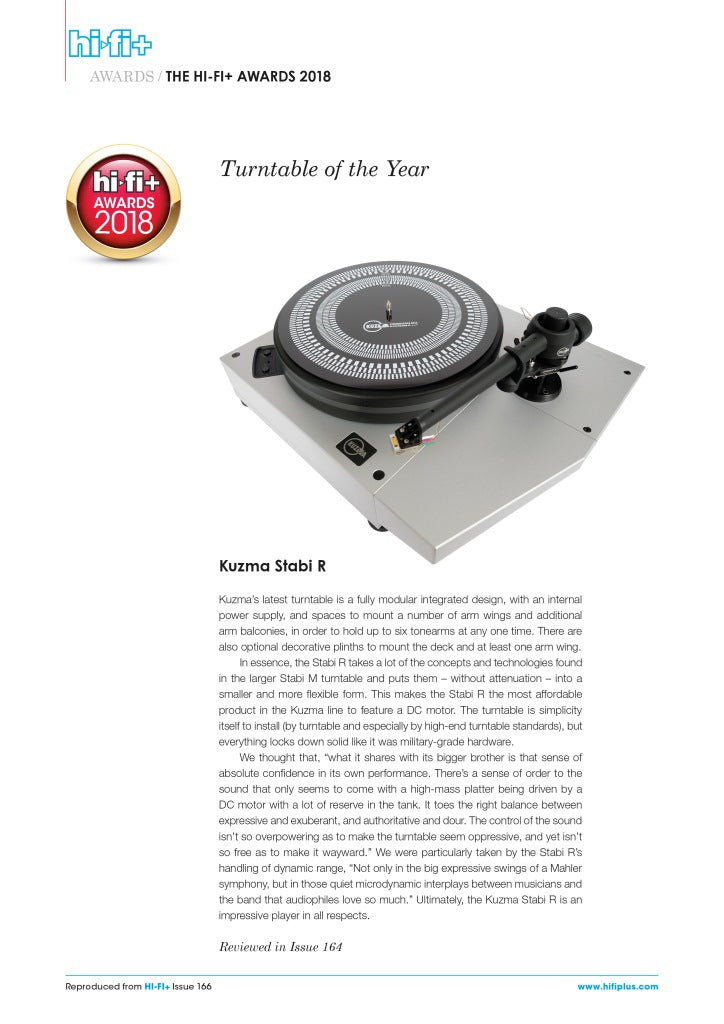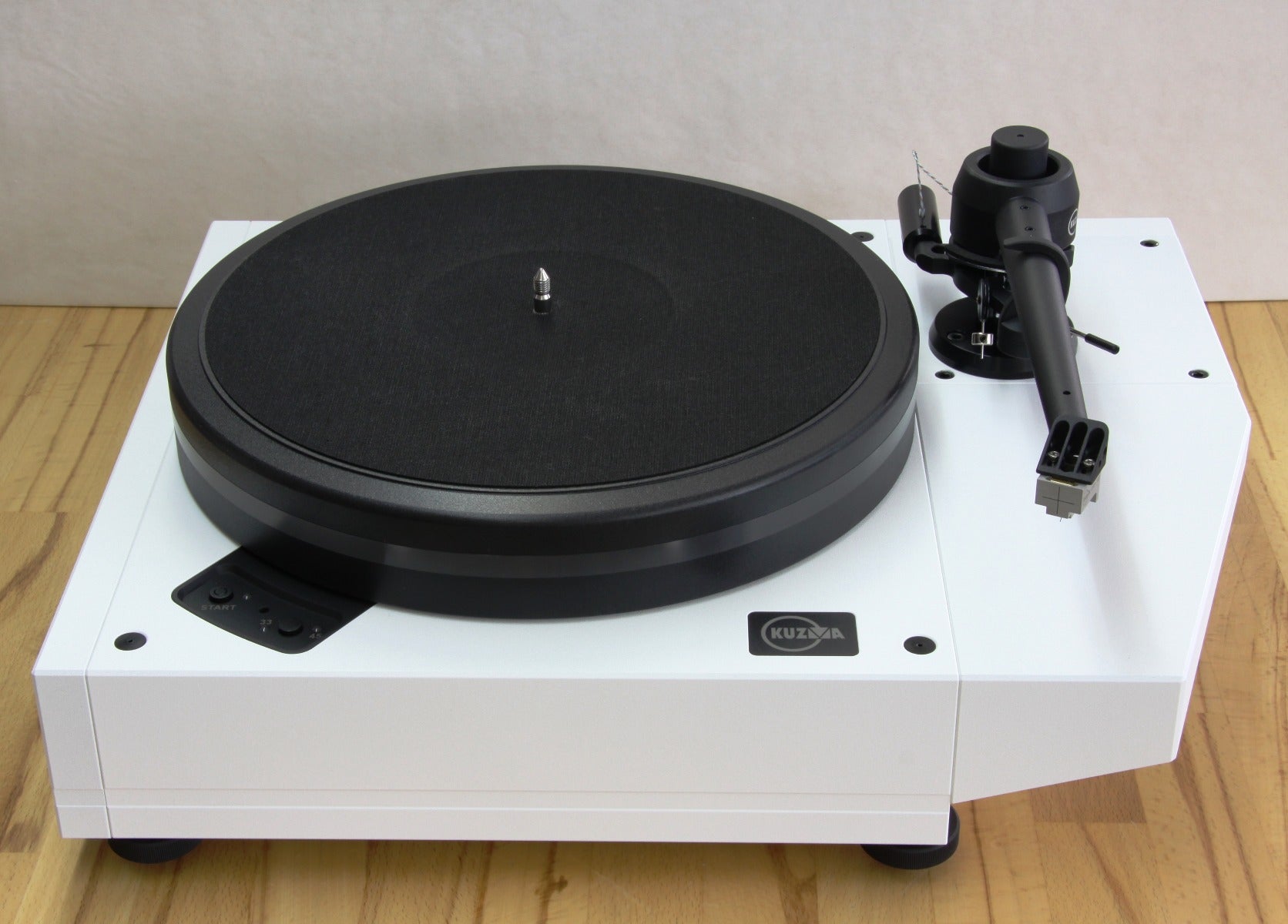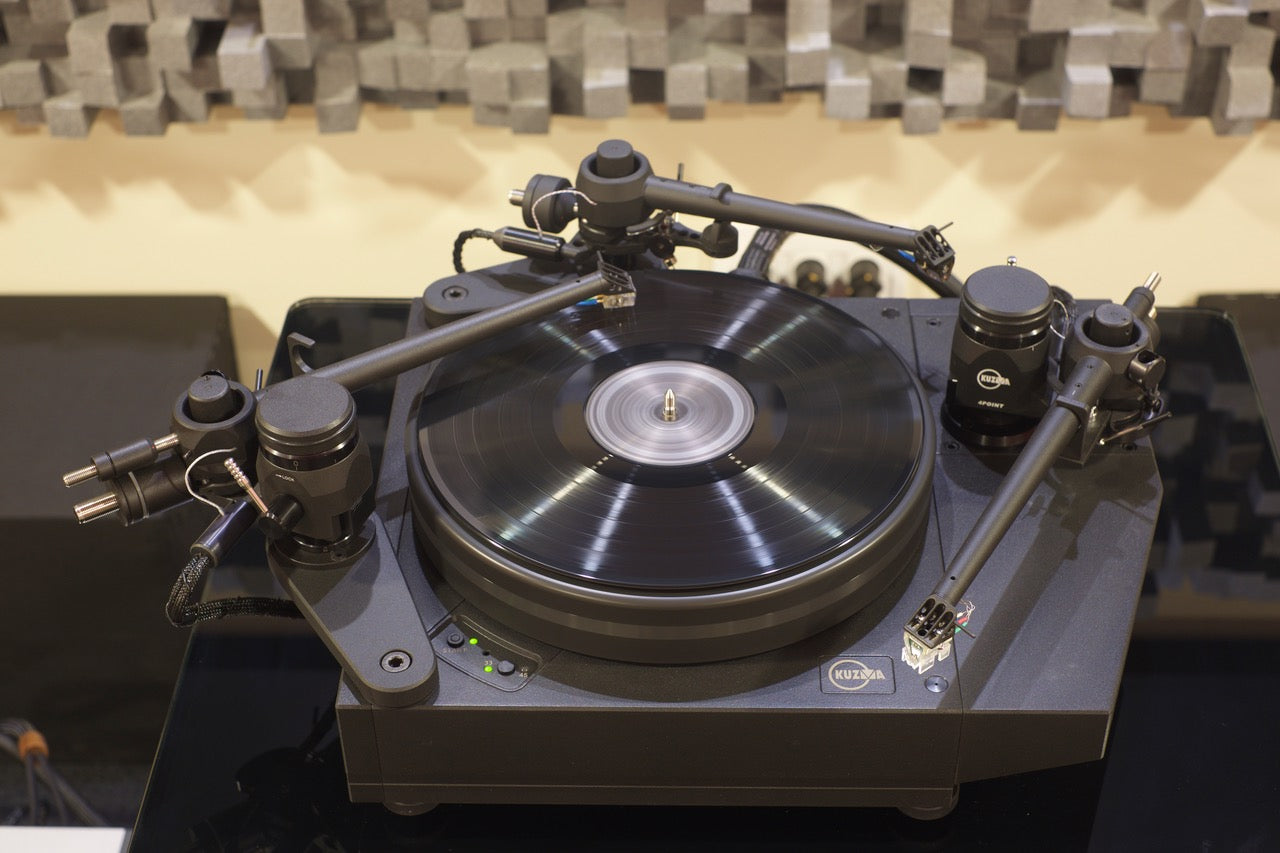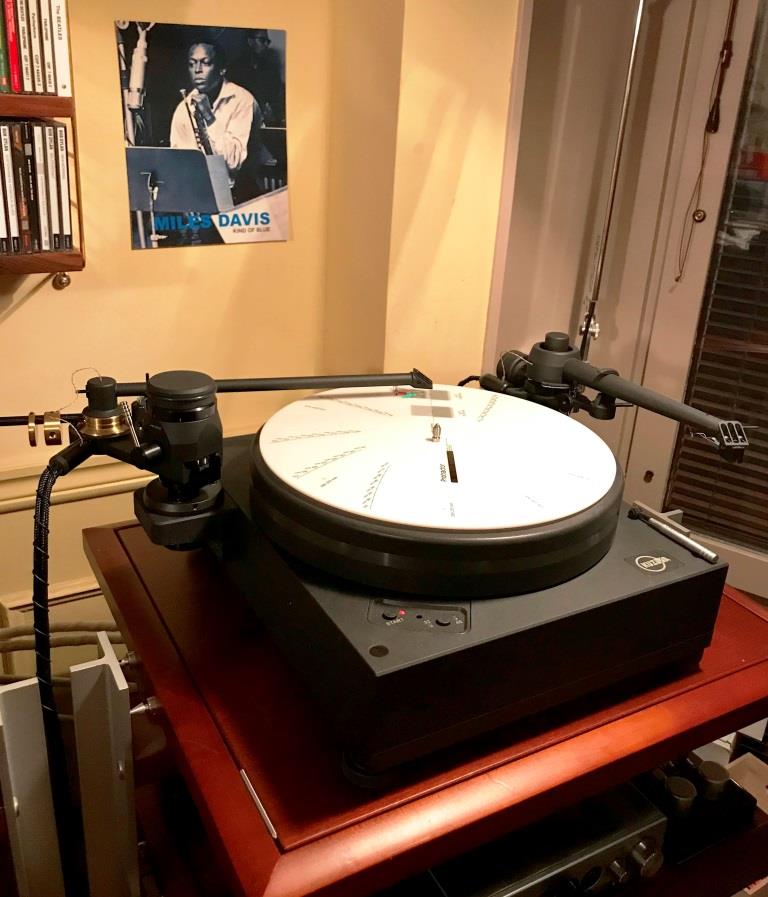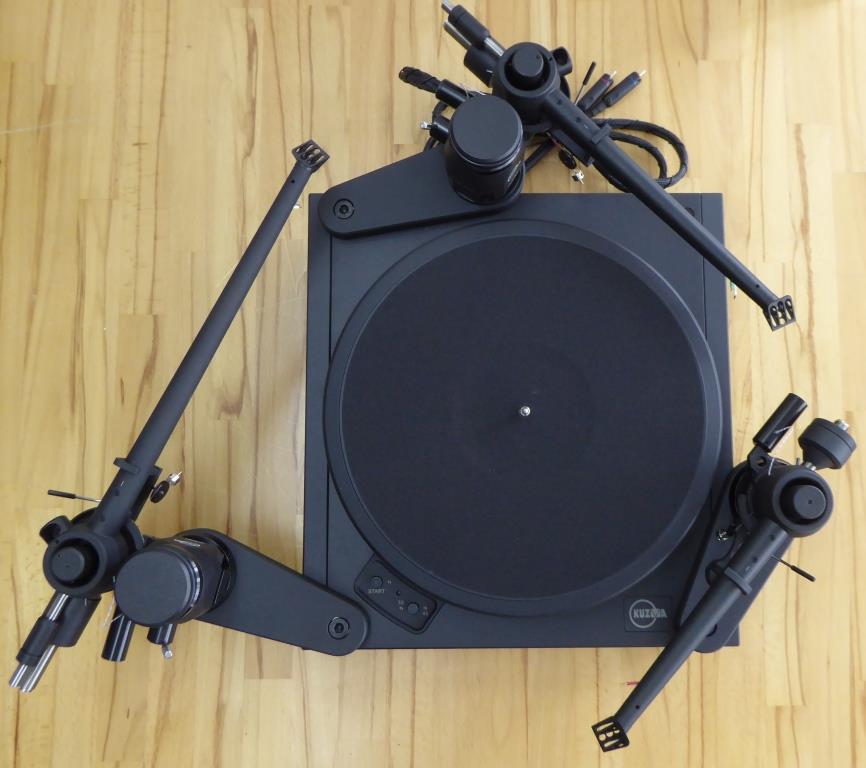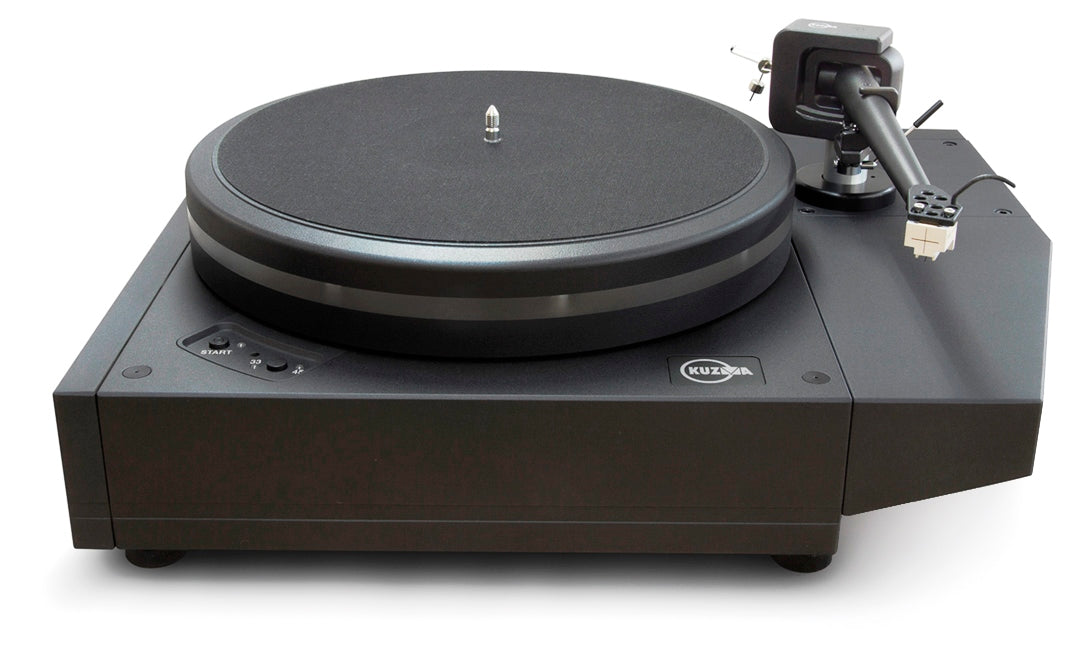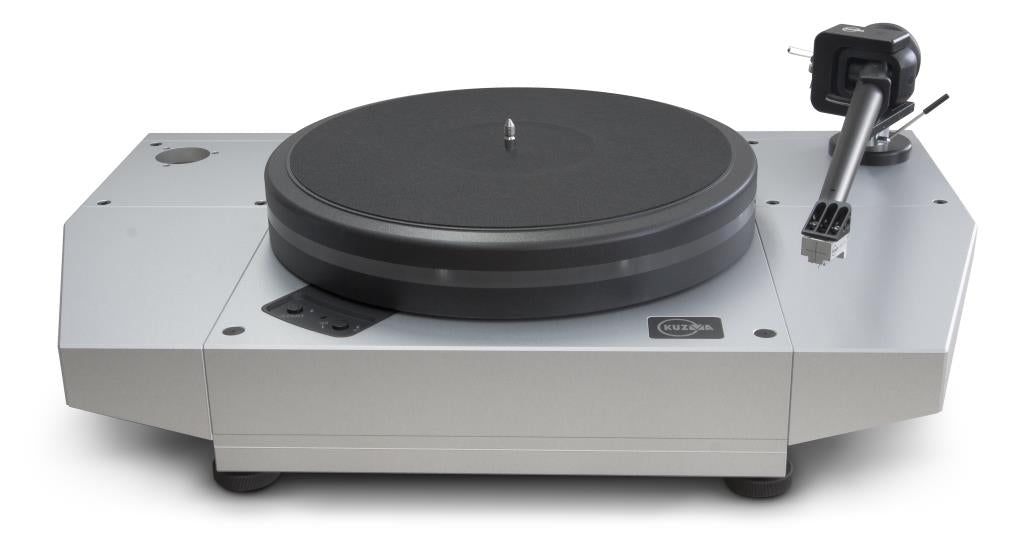 Kuzma Stabi R
---
Technical specifications
Mass
36 kg
Platter mass
8 kg
Platter material
aluminium & acrylic
Bearing type
inverted (ruby ball)
Shaft diameter
16 mm
Chassis/levelling
aluminium / yes
Turntable levelling
yes (4 adjustable feet)
Drive
Single DC motor
Belt
proprietary non flexible belt
Internal power supply
yes (electronic)
Speeds
33, 45, (fine speed adjustment)
Armboard
yes
VTA adjustment
no (optional)
No. of tonearms
1 (+ up to 3 optional )
Suspension
no
Dimensions
480 x 380 x 150 mm
Base only
320 x 380 x 150 mm ( 30 kg)
Wood version
500 x 460 x 190 mm ( 39 kg)
Finish
black or silver ( RAL 9006 )
Record Clamp
optional ( there is a mistake on brochure)
Platter Mat
yes
Mains supply
115/230/50-60 Hz
Dust Cover
no
Accessories supplied
bearing oil, Allen keys
Options
clamp, various pre-cut arm boards, RAL finishes,left sidearm wing, arm holder, arm balcony , side panel, wooden frame...
Multiple tonearm mounting options
If you mount three tonearms problem is that headshell of one arm might get to close to another arm either in rest or in play position!
Here are few suggestion using 3 arm holders mounting 4Point arms
RL- rear left, RR- rear right, FL- front left, FR-front right positions on Stabi R base
1. Option
4P14- RL
4P11- FL
4P9- FR
2.Option
4P11- RL
4P14- FL
4P9- FR
3.Option
more careful positioning is required
4P9- RL
4P14-FL
4P11- RR
or
4P9- RL
4P11-FL
4P14-RR ( or arm balcony 12 inch)
Stabi R is a very compact turntable made from a solid block of aluminium with an internal (built in) electronic power supply. Drive is provided through a DC motor and a proprietary, non flexible drive belt.
The main platter is a constrained sandwich design consisting of three layers ( aluminium – acrylic - aluminium) in order to minimise vibration and maximise the damping effect of the platter itself and that of the LP. The ruby ball minimises friction and noise within the thrust bearing and is supported on a special low noise compound material.
One of the crucial design features of the new Stabi R is an unsurpassed degree of versatility and flexibility with regard to multiple tonearm installations. It is possible to use up to 4 (four!) tonearms around the main platter.Further, a variety of colours and a wood finish are available as options.
Stabi R base you could fit into your own DIY plinth. See for more details in Manual section below.
DIY: Infos for DIY plinth for Kuzma Stabi R base. There are drawings for Stabi R base and Kuzma wooden frame which you can modify to your own ideas: Please send us photos of your own design featuring Stabi R base.
Stabi R base drawing
Wooden plinth drawing for Stabi R base